This week on DVD and Blu-ray, we've got the concluding chapter of the Hunger Games saga, plus a family comedy, a spy series, and a biopic of a famous humanitarian. Read on for details on the rest of the new releases.
---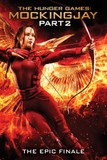 In this satisfying — if occasionally overly grim — conclusion to the blockbuster franchise, Katniss (Jennifer Lawrence) leads a guerrilla army to eliminate the despotic President Snow (Donald Sutherland) — and discovers that some within the rebellion may have agendas of their own.
---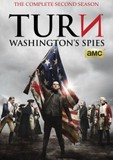 Jamie Bell stars in AMC's historical espionage drama, set during the American Revolution.
---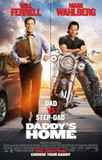 Will Ferrell stars as a straight-laced radio executive whose struggle to connect with his wife's children is thrown painfully out of whack when the kids' cooler bio-dad (Mark Wahlberg) makes a surprise reappearance, sparking a battle for paternal supremacy in which each man makes progressively more elaborate attempts to win the kids' affection.
---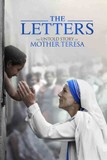 This biopic of humanitarian and Nobel Peace Prize winner Mother Teresa stars Juliet Stevenson, Rutger Hauer, and Max von Sydow.
This weekend, Star Wars: The Force Awakens came within a hair of becoming the top grossing film of all-time, leading the pack easily for a third straight weekend while the latest film from Quentin Tarantino expanded nationwide and made some noise of its own.
Coming within only $20M of the all-time domestic box office record in only 17(!) days, Star Wars: The Force Awakens remained at number one for a third consecutive weekend taking in an estimated $88.3M bringing its out-of-this-galaxy total to $740M, again in only 17 days. Current champ Avatar should be moving into the center lane to let The Force Awakens pass it on the left as early as tomorrow, no later than Tuesday. Since Avatar's ascent to the throne in 2010 (including a Special Edition re-release) there have been a couple of films where people thought, will this be the one to topple James Cameron's stranglehold on the charts? But neither Batman nor The Avengers could put up a fight, though they valiantly tried. Jurassic World shocked the world with its $652M take from this summer, which eclipsed the initial release of Titanic ($600M) but even Chris Pratt fell just a little short. I think, however, that when the rumblings started that there would be a new Star Wars film on the horizon, people starting thinking that this could be it. And then the first trailer came out and fanboys everywhere wet their pants in anticipation. And when the opening night/day/weekend records came crashing down, it was a forgone conclusion that Avatar would fall too, but in less than three weeks? After its third weekend, Avatar wasn't even halfway to its final total ($352M of $750M). Titanic was barely a quarter of the way to its final total ($157M of $600M). Yes, those two films were anomalies, having extremely slim declines week-to-week and sometimes even increasing after being in theaters for weeks on end (let's not forget, Titanic was number one for about 4 months straight) so it's unlikely The Force Awakens is only halfway to its ultimate final gross, but hitting a billion dollars is nowhere near out of the equation at this point. Internationally, The Force Awakens made another $96M this weekend bringing its foreign total up to $770M and its worldwide cume up to $1.51B with China still to come. For reference sake, the highest grossing U.S. film released in China is Furious 7 which made around $370M earlier this year.
What's even more fascinating is if you look at the all-time chart adjusted for inflation, where Gone With the Wind has ruled the roost for decades with a current adjusted $1.7B gross. The Force Awakens could end up on the top 10 of that list if it ends up making over $938M, which is what Snow White and the Seven Dwarfs made over its many releases since 1937. Any way you want to look at it, we're living through a momentous box office/pop culture moment. And I think, it's a moment unlike any other we'll see in at least my lifetime. Anticipation for The Force Awakens was unlike any other I've seen and even looking ahead at the release schedule for the next 10-15 years I'm hard pressed to come up with another movie (including the new Star Wars films) that will reach this level of box office domination. I can only hope right now James Cameron is putting the final touches on the artwork of the Na'vi waving at the Millennium Falcon as it flies by his records. With the domestic record set to fall within the next 48 hours, the next one we're looking at is worldwide box office where The Force Awakens is currently number six all time with Furious 7 ($1.515B), The Avengers ($1.519B) and Jurassic World ($1.669B) set to fall as well. Which would leave only Titanic (2.186B) and Avatar ($2.788B) left to go, though those final two could take a little time.
The new dream team of Will Ferrell and Mark Wahlberg held up nicely in second place for a second straight weekend with their comedy Daddy's Home slipping 25% to $29M, bringing its total up to $93.7M. I have to imagine Daddy's Home Again is already in the works – let's hope it doesn't end up like Ted 2 or any number of comedy sequels that should have never been made. Why can we never just appreciate what we have?
It's pretty amazing to me how every Quentin Tarantino films feels like an event when it comes out. Ever since he burst onto the scene with Reservoir Dogs in 1992 ($2.8M final gross) and then took the world by storm with his Oscar-winning Pulp Fiction ($108M in 1994), every 2-3 years Tarantino releases another film that is completely different from his last one, yet feels like a natural progression, like somehow all his films are within the same universe, just in different parts of it. This weekend his latest film, The Hateful Eight shot up an estimated $16.2M in its first full weekend nationwide (after a 100 theater opening last week), bringing its total up to $29.5M. It has a chance of becoming his third straight $100M film after 2012's Django Unchained ($162M in 2012/2013 – his highest grossing film to date) and 2009's Inglourious Basterds which made $120M. Both of those films grossed north of $30M in their opening weekends so The Hateful Eight may need some help to get to $100M, and a B CinemaScore isn't promising, but the film looks like it might be a player during this awards season so it could get there.
There were no other new or expanding films this first weekend of 2016, so the rest of the top 10 looks a lot like last week. Fourth place belonged to Sisters which slipped a slim 11% in its third weekend to an estimated $12.6M bringing its total up to $61.7M. It's no Daddy's Home but I'd much rather see Tina Fey and Amy Poehler get back together for another film. Also holding up well over New Year's weekend was Alvin and the Chipmunks: The Road Chip which fell only 10% to $11.8M, according to estimates, bringing its total up to $67M after three weeks. There can be no doubt there will be another Alvin film coming out soon… The Chipmunk Awakens perhaps?
There was less joy for Joy which fell 39% in its second weekend, falling to number six with an estimated $10.4M, bringing its total to $38.7M. A stronger hold in its second weekend would have been nice for this awards hopeful, but that seems to be the trend for prestige pics so far this year. On the other hand, you have The Big Short which fell only 14.5% in its fourth weekend to an estimated $9M bringing the ensemble film up to $33M. Eighth place belonged to Will Smith's Concussion which held up reasonably well in its second weekend, taking in an estimated $8M, a drop of 24% from last weekend, bringing its total up to $25M. In ninth place was the unnecessary remake Point Break which dropped 30% from its opening weekend to an estimated $6.8M, bringing its cume to $22M. And rounding out the top 10 in its seventh weekend is the final chapter in the Hunger Games saga, The Hunger Games: Mockingjay Part 2 which took in an additional $4.6M, according to estimates, bringing it's total to $274M.
Outside of the top 10 saw The Revenant dip only 5% from last weekend while remaining in only 4 theaters, taking in an additional $450,000 this weekend, bringing its cume up to $1.3M so far. It expands nationwide next weekend. And opening in limited release was the stop-motion animated Anomalisa which took in a decent $140,000, according to estimates, from only 4 theaters for a per screen average of $35,000.
The top ten films grossed $196.8M which was up 56% from last year when The Hobbit: The Battle of the Five Armies remained at number one for a third straight weekend with $21.7; and up 66% from 2013 when Frozen reclaimed the top spot in its seventh weekend $19.6M.
Philip K. Dick was born 1928 and died 1982, just months before the first movie based on a novel he wrote, Blade Runner, would be released, changing the film landscape forever.
In his 52 years, Dick wrote 44 novels and over 100 short stories, mainly within his adopted literary realm of science fiction. At a time when sci-fi was disrespected and stereotyped with martian invaders and zap guns, Dick turned the genre inward, obsessing over themes of identity, humanity, the nature of reality, religion, and drug abuse.
Since 1982, and especially after the release of 1990's Total Recall, Hollywood has trawled the Dick library for movie ideas. Television has also been getting into the game, with Fox premiering Minority Report in September (Rotten at 29%), and Amazon releasing all 10 episodes today of The Man in the High Castle (Certified Fresh at 97%), an alternate history series that explores life in America if the Axis powers had won World War II.
Now, Rotten Tomatoes explores the history of Philip K. Dick stories on the big screen and how they compare to their literary sources.
---
Blade Runner
(1982)

89%

, based on the 1966 novel Do Androids Dream of Electric Sheep?
In a world… ravaged and emptied after World War III, people are lured into outer space where human cyborgs perform all manual labor. Physically superior to their creators, these replicants are banned from Earth. Rick Deckard (Harrison Ford) is a blade runner, a detective/bounty hunter whose latest assignment is to track down and "retire" four replicants.
What went right: Blade Runner eschews the book's nuttier elements (the world is obsessed with religions and owning animals as status symbols) and transforms itself into hard-boiled neo-noir, full of high-contrast lighting and architectural wonder. The movie is a slow burn for sure, and it doesn't draw you in so much as smother you with world-building and detail. The 2007 Final Cut is when the film finally came together after existing for decades in various forms of refinement; this version cleans up effects and clarifies dialogue, turning Blade Runner at last into an immaculate timeless nightmare.
---
Total Recall
(1990)

83%

, based on the 1966 short story "We Can Remember It For You Wholesale"
In a world… of implanted memories that feel just like the real thing, Douglas Quaid dreams of shedding his humdrum life and becoming a superspy. Quaid goes to Rekall to sidestep reality but when the procedure goes awry, he realizes he was a spy — his identity had been erased and life as he knows it is a forgery.
What went right: A hyper-violent classic! If Arnold Schwarzenegger's Last Action Hero was a parody of meathead action movies of the '80s and '90s, Total Recall delivers the same goods with a straight face. It's got everything: guns, sex, plot twists, foot and car chases, and Arnie getting hit in the junk half a dozen times. The short story Total Recall is based on plays it straight: the main character goes to Rekall and realizes he was a spy in a previous life and his dreams of Mars were repressed memories coming to surface. The power of Total Recall is that it finds an extra layer that Dick didn't conceive: What if everything that happens to Quaid is a dream? The movie plays out so conveniently to Quaid's fantasies that it's impossible to tell whether it's actually happening or if he's still strapped to a chair at Rekall having a psychotic episode. Such existential ruminations represent Dick's themes at its most fun.
---
In a world… where people are horrible to each other. Yeah, not a stretch of the imagination with this one. The crap artist in question is Jack (Hippolyte Girardot), a collector of useless junk and absurd ideas who is invited by his sister to live on her estate with her abusive husband.
What went right: Dick wrote a series of non-science fiction novels before the 1960s, all of which were rejected by book houses. The only one to be eventually published during his lifetime was Confessions, written in 1959 and released in 1975, during a dry spell as Dick dealt with personal issues and labored over A Scanner Darkly. Ostensibly, Crap is a comedic look at the social mores and increasing wealth of California life during the 1950s, though its film adaptation transports this setting to modern France. The movie version of Jack is softer and more accessible as an anti-hero than in the novel, and his observations on the hypocritical nature of family and community translate well, despite this upheaval in setting. Human nature, it seems, transcends time and space.
---
Screamers
(1995)

29%

, based on the 1953 short story "Second Variety"
In a world… where man has colonized the planets, war is being waged by two factions (the New Economic Block and the Alliance insurgents) over a precious radioactive mineral. The Alliance has developed "screamers" — autonomous robots that burrow through the ground to fight for them. But the screamers have evolved, developing new varieties that look and act like humans.
What went wrong: The opposing forces in the short story are Americans against Russians with the fate of mankind at stake. In the movie, it's essentially a war over commercial interests, which drastically reduces the scope and weight of the action. The screamers themselves are not particularly menacing, especially in the wake of Edge of Tomorrow, which nailed the look of fluid cybernetic monsters. Screamers' dialogue can be effective and there are some scary moments, but the last 20 minutes are laughable and stupid.
---
Impostor
(2001)

24%

, based on the 1953 short story "Impostor"
In a world… where a hostile civilization from Alpha Centauri is waging relentless war on Earth, the aliens have introduced a new weapon: replicants. These replicants arrive, kill their target human and assume its identity — all the while equipped with an internal nuclear device that can blow at any second. Spencer Olham (Gary Sinise) is a government scientist developing humanity's own secret weapon when he's arrested with a serious charge: the real Spencer is dead and he is, in fact, a ticking timebomb replicant.
What went wrong: Toss this one onto the pile of Dick adaptations that doesn't do anything particularly wrong, but also nothing exemplary. Impostor seems to have been something of a passion project for Sinise (who gets a rare producer credit), selling himself as a credible action star with plenty of moments running around shirtless and sneaking in a shower butt shot. But the visuals lack creative spark and the sets are drab and monotone, while the movie's middle section is essentially a single chase sequence with a few jumps to other locations and not much plot development. Impostor was originally shot as a 40-minute film to be packaged with Mimic (which also became a feature film) and Danny Boyle's Alien Love Triangle. It works better as a short. Kudos, though, for Impostor retaining the short story's challenging ending.
---
Minority Report
(2002)

90%

, based on the 1956 short story "The Minority Report"
In a world… that has zero murders, thanks to PreCrime wielding mutant predictions to accuse and arrest individuals before their bad deeds get committed, Captain John Anderton goes on the run as the "precogs" accuse him murdering a stranger in 36 hours.
What went right: Some of Dick's stories lack much action (like this, or "We Can Remember It For You Wholesale"), existing more as existential inquiries. That's a boon for filmmakers as it provides a great groundwork which visionary directors can build upon and overload with imagination.  Along with Blade Runner, Minority Report presents the most "complete" worlds: these movies feel lived-in and the technology is logical. In Minority's case, it predicted total societal integration with electronics before it happened to us in real life. The action is some of Steven Spielberg's best, frequently fused with black humor, though I still take umbrage with the movie's improbably upbeat ending.
---
Paycheck
(2003)

27%

, based on the 1952 short story "Paycheck"
In a world… where your memory is erased after finishing a job, engineer Michael Jennings (Ben Affleck) has just completed a majorly lucrative two-year contract. When emerging with his employment memories wiped, Jennings discovers his past self has inexplicably forfeited the paycheck in favor of an envelope of useless everyday trinkets. Soon afterwards, he's targeted for assassination and goes on the run.
What went wrong: "Paycheck" was one of Dick's earliest published stories and, as such, pure 1950s pulp. The screenwriters update the setting and remove the lame original ending, though its replacement isn't much improvement. The plot hook (that the envelope's contents rescue Jennings at seemingly random life-threatening moments) is pretty weak. Being aware Jennings will escape every hairy situation with a paper clip or some lederhosen drains all tension from the action as we wait for the envelope to deplete itself, and in the movie that doesn't happen until there's 20 minutes before credits. Until then, our hero runs sweatily around clutching a bag of convenient dei ex machina. Uma Thurman plays the love interest, Aaron Eckhart is the evil talking chin, and there's a motorcycle chase that recalls director John Woo's early career but, otherwise, this is forgettable stuff. No need for a memory wipe after watching Paycheck: you won't remember it the next day.
---
A Scanner Darkly
(2006)

68%

, based on the 1977 novel A Scanner Darkly
In a world… of widespread drug addiction, Americans are hooked on mind-altering Substance D. The government responds with heavy policing and ubiquitous surveillance, creating a black job market of narcs who spy and report anonymously on their friends and neighbors. Bob Arctor (Keanu Reeves) is one such narc, a Sub D addict keeping tabs on his chums for local police. Things are hunky dory until Arctor receives his next surveillance assignment: himself.
What went right: Dick's masterpiece in the hands of a master filmmaker (Richard Linklater). The book is a howlingly funny, anguished eulogy to tripped-out hedonists whose major crime is hoping the Summer of Love would last forever, based on Dick's own experiences as his friends succumbed to hard drugs during the 1970s. Linklater rotoscoped this adaptation, slathering a layer of animation over his live actors which emphasizes the story's theme of disconnection — mentally and physically — as Arctor loses track of his multiple personas. The casting is perfect, especially Robert Downey Jr. as one of Arctor's asshole pals. This is also the most faithful of the PKD movies, and in a way reminds me of No Country For Old Men: both strive for such fidelity to the book they develop an un-movielike pace and rhythm, to the point of being unsettling. Though Linklater's film ups the paranoia and loses a chunk of the book's humor, this is as good an adaptation it'll ever get.
---
Next
(2007)

28%

, based on the 1954 short story "The Golden Man"
In a world… where one man can see two minutes into the future and its myriad of possibilities, Nicolas Cage is Cris Johnson, a clairvoyant relentlessly pursued by an FBI agent (Julianne Moore) who wants to use his ability to track down a nuke.
What went wrong: In the short story, mutants are common and they're rounded up to be studied then euthanized, while the Cris Johnson character can see 30 minutes into the future as opposed to two. Also, Cris is a sex object, covered gold head to toe. So yeah, the movie strays far from the source, though that's no crime if the filmmakers come up with something better. They don't. Next's plot has the depth of a weekly CBS procedural as it pushes Cage around, who wears an ugly jacket with a bad haircut during the runtime. Then there's loads of CGI, none of which looks convincing. And the ending — wow, a total copout. Place it somewhere between "It was all a dream!" and "Turns out you were crazy the whole time!"
---
The Adjustment Bureau
(2011)

71%

, based on the 1954 short story "Adjustment Team"
In a world… where your fate is controlled by angelic bureaucratic agents, Matt Damon dares to defy the odds. Damon plays David Norris, a Senate hopeful who meets Elise, the woman of his dreams (Emily Blunt), on the campaign trail. After accidentally seeing the Adjustment Bureau at work behind the scenes, they warn David he risks everything (including death) in pursuing her.
What went right: The short story is a fairly low-stakes affair, so the movie does right by putting David's possible candidacy for POTUS on the line. Dick wrote about women a lot but he was not particularly sensuous about it, so it's refreshing to see a sweeping romance effectively seared into a story of his. And Bureau simply looks great: the colors are lush, deep, and the lines and angles that make up a majority of the backgrounds are wonderful (they're subtly used to guide the eye around the frame, in the same way these characters are guided by the agents). The movie sets up a lot of rules about this universe and threatens to collapse under their weight; sagely, the story concludes before this occurs.
---
What went wrong: Sometimes when Hollywood remakes a classic, producers will claim that their version is going to be closer to the book (see:True Grit). Not so in this case. The remake, directed by Underworld's Len Wiseman, doesn't mine any additional story elements from "We Can Remember It For You Wholesale" and instead works completely off the template laid by Paul Verhoeven's 1990 version. Wiseman is a better director of action scenes than Verhoeven, who's always been enchanted with gore and sleaze (not that there's anything wrong with that), and his camera work here is fluid and kinetic. Likewise, the city landscapes and gadget designs are out of this world. But the main characters (this time played by Colin Farrell, Kate Beckinsale, and Jessica Biel) undergo zero development and all the story beats were done better the first time around. For lightweight spectacle, you could do worse, but this overall is a redundant and bloodless trip down memory lane.
---
Radio Free Albemuth
(2010)

33%

, based on the 1976 novel Radio Free Albemuth
In a world… where a fascist president has ruled over America for 15 years, record store clerk Nicolas Brady (Jonathan Scarfe) begins receiving messages in his dreams from a far away galactic supreme being called VALIS. Under its direction, Brady moves his family to Los Angeles, takes up a position at a music label, and awaits the appearance of a songwriter named Silvia (Alanis Morissette) who will help him overthrow the president.
What went wrong: Albemuth is clearly a labor of love but not of particular talent, resulting in a poorly lit film with crap framing, hokey CG, and scenes jammed together without grace. If I hadn't read the novel beforehand, I would've had a tough time following the plot or even understanding what the title meant. The 1970s were a tumultuous decade for Dick: he was questioned by the FBI, his house was burgled (with Dick believing it was the government trying to spook him), and he had a deep religious awakening, all of which are described in this work, where the author himself is a major character. Written as a sci-fi confessional and introduction to his new gnostic viewpoint, Dick's book is something of a noble failure, beautiful but flat, and it's crazy somebody thought a movie could be made out of it on such a low budget.
Jennifer Lawrence and her Hunger Games pals celebrated the release of Mockingjay – Part 2, while Cate Blanchett, Rooney Mara and more hit the red carpet for the premiere of Carol. Also, there was The Night Before, featuring a couple of comely ugly Christmas sweaters. Check out photos:
This week at the movies, we've got Katniss Everdeen (The Hunger Games: Mockingjay – Part 2, starring Jennifer Lawrence and Julianne Moore), some party-hearty bros (The Night Before, starring Joseph Gordon-Levitt and Seth Rogen), and a dogged detective (Secret in their Eyes, starring Chiwetel Ejioforand Julia Roberts). What do the critics have to say?
---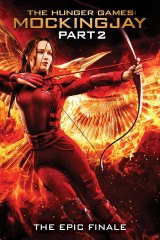 The Hunger Games franchise has helped make Jennifer Lawrence a household name, and critics say her assured performance as Katniss Everdeen is the best thing about The Hunger Games: Mockingjay – Part 2, a satisfying — if occasionally overly grim — conclusion to the series. This time, Katniss leads a guerilla army to eliminate the despotic President Snow (Donald Sutherland) — and discovers that some within the rebellion may have agendas of their own. The pundits say Mockingjay – Part 2 is bleak and a little too long, but it's also rousing, jolting, and intelligent, which befits a saga that has done much to alter the action movie landscape.
---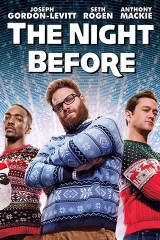 When Seth Rogen, Joseph Gordon-Levitt, and director Jonathan Levine last joined forces, the result was 2011's 50/50, a funny, heartfelt dramedy that was as moving as it was funny. Anthony Mackie joins them in their latest collaboration, The Night Before, and critics say the result is a surprisingly warm holiday bromance, even if its drug-fueled humor sometimes misses the mark. Boyhood buddies Isaac (Rogen), Ethan (Gordon-Levitt), and Chris (Mackie) have traditionally celebrated Christmas Eve with hedonistic yuletide festivities; now faced with looming adult responsibilities, the trio reunite to seek out one last, legendary party. The pundits say The Night Before is suitably raucous and unexpectedly sweet, though it might not tickle your funny bone as often as you might want.
---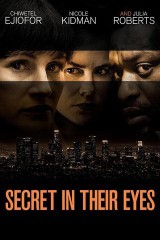 Not every American remake of a foreign language film is doomed to failure; some, like Best Picture winner The Departed, have equaled or surpassed the originals. Unfortunately, critics say Secret in their Eyes (based upon the Oscar-winning 2009 Argentinian film of the same name) never justifies its own existence, despite the best effort of an A-list cast that includes Chiwetel Ejiofor, Julia Roberts, and Nicole Kidman. Ejiofor stars as a former FBI agent who has resumed his investigation into the murder of a colleague's daughter after discovering new information — but solving this mystery may uncover even darker secrets. The pundits say Secret in their Eyes lacks the specific political context that made the original so chilling, and what's left is little more than a decent police procedural.
---
What's Hot on TV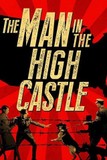 The Man in the High Castle is unlike anything else on TV, with an immediately engrossing plot driven by quickly developed characters in a fully realized post-World War II dystopia.
---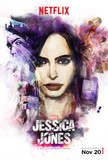 Jessica Jones builds a multifaceted drama around its engaging antihero, delivering what might be Marvel's strongest TV franchise to date.
---
Into the Badlands is loaded with off-kilter potential that's left largely unfulfilled — although its well-choreographed action sequences should satisfy martial arts fans.
---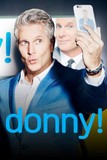 While adding nothing new to the established medical procedural formula, Dick Wolf's Chicago Med hits its familiar beats forcefully enough to satisfy a few genre enthusiasts.
---
Also Opening This Week In Limited Release
In this week's video, Jennifer Lawrence tries to understand the finer points of pasta, and the cast of The Hunger Games: Mockingjay – Part 2 (Liam Hemsworth, Julianne Moore, Elizabeth Banks, Natalie Dormer, Josh Hutcherson, Sam Claflin, Donald Sutherland, plus director Francis Lawrence) discuss what they would release in positive pods, and what board games they would like to see brought to life.