With so many of us social-distancing and staying in, our Watchlists are going to empty out very quickly as we burn through all those "I've-been-meaning-to-watch" shows and movies we've been saving for a rainy day. To help you find more great content (and some undiscovered gems) to keep you going, we're turning to the people that make it: the film and TV writers, directors, craftspeople, and performers who, just like you, are stuck home and bingeing like crazy right now.
For our latest installment of "What I'm Watching," former True Blood wolfman and current star of Homeland Sam Trammell shared what he's been bingeing while stuck at home. Trammell plays Vice President Ben Hayes in the acclaimed espionage thriller, whose current season is being called a return to form by critics and is airing now on Showtime.
---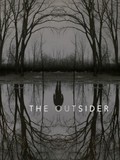 Sam says: "Ben Mendelsohn is a good guy. Incredible. Jason Bateman, you're genius. There's a scene in that show that's like one of the best scenes I've ever seen."

Season 1 Critics Consensus: Though The Outsider's slow burn isn't always satisfying, it remains watchable thanks to its excellent performances – especially series standout Cynthia Erivo.

Stream now on HBO. 
---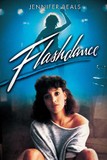 Sam says: "Never saw Flashdance, just watched it. Jennifer Beals: You're incredible. I love that movie, should have watched it many years ago when it came out."

Critics Consensus: All style and very little substance, Flashdance boasts eye-catching dance sequences – and benefits from an appealing performance from Jennifer – but its narrative is flat-footed.

Rent or buy now on FandangoNOW, Apple TV, or Vudu. 
---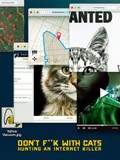 Don't F**k With Cates
Sam says: "It is intense. It's so intense. It may be a little much for a lot of people, but oh my god it's great."
Series Description: A twisted criminal's gruesome videos drive a group of amateur online sleuths to launch a risky manhunt that pulls them into a dark underworld.
Stream now on Netflix. 
---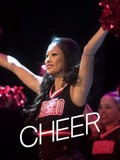 Sam says: "Yes, it's amazing. Human drama, competition: I was hooked from the beginning."
Season 1 Critics Consensus: With an inspirational troupe of teens and willingness to engage in the tougher trials facing the sport today, Cheer perfectly captures the highs and lows of what it takes to be a cheerleader.
Stream now on Netflix.
---
Sam says: "I know that came out a while ago, but if you haven't seen it then you've got to see it. Because it has the best actors in the world. Ben Stiller directed this and it's incredible."
Season 1 Critics Consensus: Escape at Dannemora's slow pace demands patience, but those willing to wait will be rewarded with a chilling mystery that provides the perfect showcase for its talented cast — especially so for the incredible Patricia Arquette.
Rent or buy at FandangoNOW, Apple TV, Amazon, or Vudu. 
---
Looking for more great shows and movies to binge? Head to Rotten Tomatoes' Binge Central.
Thumbnail images: Gary Gershoff/Getty Images, © Paramount/Everett Collection, © Netflix, Bob Mahoney/HBO, Christopher Saunders / © Showtime, © Netflix.