Join us weekly as Rotten Tomatoes reports on what's indie features are streaming. From promising releases by new voices to experimental efforts from storied filmmakers – or perhaps the next indie darling to go the distance for end-of-year accolades – we will break it all down for you here each week.
---
For the foreseeable future, the specialty box office and all theatrical releases will be on hold as we all make efforts to socially distance ourselves and reduce the spread of the COVID-19 coronavirus. With that in mind, we have reshaped our Indie Fresh List to reflect the specialty box office releases that are newly available on streaming services and VOD. This week we have a taught drama about capital punishment, a comedic seaside murder mystery, and a horror-comedy set in a remote cabin. In our  Spotlight section, we have the latest take on a Jane Austen classic that will be available early to download on VOD.
---
Streaming This Weekend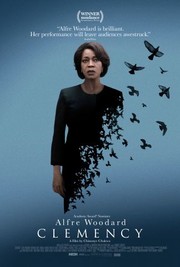 One of the greatest disappointments of the 2020 awards season was the lack of love shown for Alfre Woodard, who played a beleaguered prison warden struggling to find meaning after presiding over countless executions in Clemency. However, starting this week you can download the powerful drama if, by chance, you missed it in theaters. The film won the dramatic competition Grand Jury Prize at the Sundance Film Festival, but outside Woodard's Independent Spirit Best Actress Nomination, she was sadly ignored for end-0f-year recognition.  Peter Travers of Rolling Stone agreed and went as far as to say, "Woodard is one of the best actors on the planet. Shockingly, she has only been nominated for an Oscar once… It would be a case of blatant neglect to ignore her artistry in the dramatic powerhouse that is Clemency."

Available to download now on FandangoNow, Amazon, iTunes, Vudu, and GooglePlay. 
---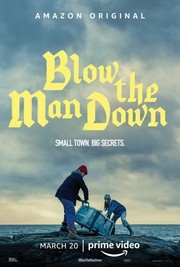 Two sisters get caught in an increasingly dangerous and macabre mystery after a late-night encounter with a fisherman goes horribly awry. Crafting a Heathers-meets-A Simple Plan mash-up set in a seemingly quiet fishing village off the coast of Maine, writer/directors Danielle Krudy and Bridget Savage Cole were darlings of the festival circuit last fall. The film, which is currently Fresh at 100%, is "[an] atmospheric, expertly crafted little New England noir [with] droll dialogue, a female empowerment theme and a sly use of crime elements," writes Caryn James of the Hollywood Reporter.

Streaming March 2oth on Amazon Prime.
---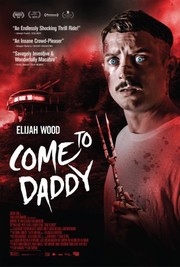 Elijah Wood plays Norval, a 30-something DJ with an estranged father who invites him to reconnect at a remote coastal cabin. Those hopes quickly evaporate when Norval discovers his father's sinister past, and he's forced to confront his family's fated heritage. In this thrilling mix of comedy, horror, and suspense, Wood ushers us on an unexpected ride. "Wild, weird and yet nothing less than wholly sincere in its focus on the father-son relationship at the core of the film, Timpson's brilliant debut feature reveals an unambiguously great filmmaker," writes Alexandra Heller-Nicholas for Film International.

Available to download now on FandangoNow, Amazon, iTunes, Vudu, and GooglePlay. 
---
Fresh & Available Now on VOD – Spotlight Pick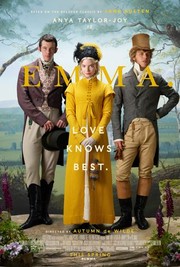 As most of the major theaters shuttered late last week to help reduce the spread of the new coronavirus, Universal Pictures made the unprecedented move to bring several films to the digital market early, including the recent Focus Features release Emma. Jane Austen's classic novel about a privileged heiress who takes it upon herself to play matchmaker gets updated for 2020, led by Split star Anya Taylor-Joy in the titular role. A colorful and comedic take on the beloved novel, Autumn de Wilde's new version is more akin to Sofia Coppola's Marie Antoinette than the traditionally reserved Austen adaptations. Taylor-Joy shines as our heroine alongside a stellar cast that includes Bill Nighy, Johnny Flynn, and The Crown star Josh O'Connor. "A great cast of young British talent, jaw-droppingly stunning costumes and an enjoyable interplay of music and comedy – this is a land that you will want to escape to, again and again," writes Fiona Underhill of JumpCut Online.

Available to download March 20th on FandangoNow, Amazon, iTunes, Vudu, and GooglePlay.

---
Along with…
---
Thumbnail images by Saban Films, Neon, and Amazon Prime Video.