There's a new Tom Cruise action movie out this week, and since this one is meant to kick off an entire franchise, it's been sanitized just enough to earn a PG-13 rating. That said, there may still be some things in the film that might be too intense for your kids, and Christy has the scoop on that.
---
NOW IN THEATERS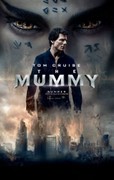 Rating: PG-13, for violence, action and scary images, and for some suggestive content and partial nudity.
Tom Cruise's reboot of The Mummy is actually the beginning of a whole new Universal universe – a series of high-tech re-dos of classic monster movies. So you have that to look forward to for years to come. This time, Cruise stars as a highly trained soldier who secretly steals antiquities during missions alongside his wisecracking friend and partner (Jake Johnson). One day, he accidentally unearths an ancient tomb – and helps revive an evil Egyptian princess (Sofia Boutella) who'd been buried for centuries. There's quite a bit of startling, gnarly imagery here, as well as sexually suggestive material. A flashback to the events that sealed the princess' fate reveals that she murdered her family (which we don't see, but the blood splatters suggest what she's done). In the present day, she kills several people by draining the life from them with a kiss – but then they're reborn as her ferocious, undead army. She causes quite a bit of chaos and destruction, including an intense plane crash and a massive sandstorm that engulfs London. She's also barely clothed most of the time. And there are several fistfights, stabbings and explosions. In general, the enormous, noisy spectacle of director Alex Kurtzman's film may be too much for younger viewers to handle. I'd say this is appropriate for kids around 10 or 11 and older.

---
NEW ON DVD
Rating: PG, for some action, violence, peril, and frightening images.
Kids around 6 and up should be fine watching this elaborate, live-action retelling of the beloved 1991 animated Disney musical. In fact, they'll probably adore it. Emma Watson and Dan Stevens star as the titular beauty and the beast. She's a smart young woman who's sick of being stuck in her provincial French town; he's a surly, cursed prince who's sick of being stuck in his massive castle. Could these two crazy kids possibly find love? Director Bill Condon's film is visually dazzling, adding luxurious flair to all the big musical numbers you know and love (plus a few new tunes that aren't quite so great). Children will delight in the household items coming to life and bursting into song – the clock, candelabra, teapot and cup, for example. But there are also dangers to be found in the woods leading up to the beast's castle. It's dark and full of ravenous wolves, which might be scary for the littlest viewers. Belle's father (Kevin Kline) is in peril several times. The arrogant Gaston (Luke Evans) whips the villagers into a frenzy, leading them in a mob to kill the beast. And of course, because this is a Disney movie, there are dead parents. But for the most part, your kids will probably love this, and they'll be singing the songs around the house for days afterward.

---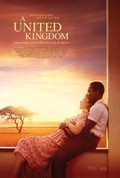 Rating: PG-13, for some language including racial epithets and a scene of sensuality.
Tweens and older should be OK watching this inspiring tale of perseverance, loyalty and love. David Oyelowo and Rosamund Pike star in this true story based on an interracial marriage that caused an international uproar. Oyelowo plays Seretse Khama, the former king of Botswana (then called Bechuanaland, and a British protectorate) who dared to marry Pike's Ruth Williams, a white British woman, in 1947 London. He brought her home to Africa to make her the queen of his people, but neither of them could have predicted the massive repercussions such an intimate decision could have caused. This is a well-acted and well-made but restrained drama. The couple endures racial slurs as well as rejection from both of their families. Director Amma Asante also shows us the kind of segregation that was prevalent at the time, especially as apartheid was beginning to take hold in neighboring South Africa. There's also a bit of language and the suggestion that the couple has sex on their wedding night.