Join us weekly as Rotten Tomatoes reports on what's indie features are streaming. From promising releases by new voices to experimental efforts from storied filmmakers – or perhaps the next indie darling to go the distance for end-of-year accolades – we will break it all down for you here each week.
---
For the foreseeable future, the specialty box office and all theatrical releases will be on hold as we all make efforts to socially distance ourselves and reduce the spread of the COVID-19 coronavirus. With that in mind, we have reshaped our Indie Fresh List to include VOD and select drive-in releases. This week we have a road trip comedy, a break-up rom-com, and a powerful doc about the plight of Black men in America. In our Spotlight Section, we have an award-winning story about an undocumented trans woman looking for love and citizenship. Finally, in our Indie Trailers section, we have new clips featuring Julianne Moore, Armie Hammer, Frances McDormand, and Lily Collins.
---
New This Weekend
---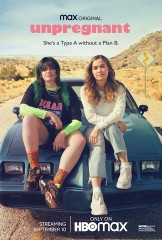 Thelma and Louise meets Booksmart in Unpregnant, a laugh-out-loud road trip comedy with a powerful message about female reproductive rights. Idyllic high school student Veronica (Haley Lu Richardson) falls pregnant and must make a perilous trek to terminate the unwanted pregnancy. Fearing the social and familial ramifications of her decision to get an abortion, she enlists the help of her former best friend-turned-outcast Bailey, played to perfection by Euphoria star Barbie Ferreira. Hilarious and thought-provoking, the film takes an honest look at the reality of what women face when seeking an abortion, but also provides a ton of laughs. "Unpregnant will delight as much as it stings, a sterling reminder of how many stories about this very subject are still demanding to be told," writes Kate Erbland of Indiewire.

Available to stream now on HBO Max.
---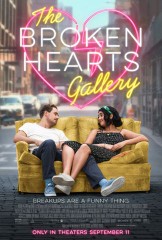 Geraldine Viswanathan continues her streak of stellar indie performances with The Broken Hearts Gallery, a break-up rom-com about a 20-something who uses relationship mementos as the basis for an art exhibit. After her latest heartbreak, gallery assistant Lucy (Viswanathan) channels loss into inspiration and creates The Broken Hearts Gallery, a pop-up space for the items love has left behind. "A bright spot in perhaps the bleakest summer film season of all time, The Broken Hearts Gallery reminds us of the positive aspects of humanity, and how art can be a tool for individual and collective healing," writes Adriana Gomez-Weston of The Cinema Soloist.

Playing select theaters and drive-ins on September 10th.
---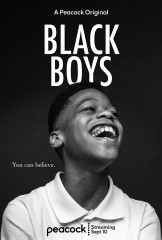 As the nation wrestles with the racial reckoning brought on by the deaths of George Floyd, Amaud Arbery, and Breanna Taylor, Black Boys attempts to offer an illuminated look into the lives of Black youths in America. A multi-faceted examination of education, criminal justice, and sports, Black Boys reveals the emotional toll of racism on Black adolescents, led by conversations with politicians, activists, entertainers, sports stars, and the titular subjects: Black Boys. "Ultimately, Black Boys showcases, with great sensitivity and respect, its onscreen subjects, allowing them to speak and be heard. Let us listen and learn," says to Christopher Llewellyn Reed of Film Festival Today.

Available to stream now on Peacock.

---
Available on VOD – Spotlight Pick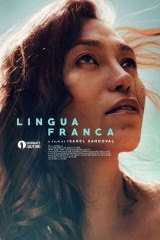 Writer-Director Isabel Sandoval translates her own gender confirmation journey with the marginalization of trans people and immigrants into the framework for an illuminating and timely story. While Filipina trans woman Olivia (Sandoval) is striving to secure a green card to stay in America, she unexpectedly begins a relationship with the son of the woman she works for, and issues around identity, civil rights, and immigration soon complicate the already fraught romance. "Lingua Franca happens to shine a spotlight on transgender representation by way of a film that places a strong focus on immigration," according to Danielle Solzman of Solzy at the Movies.

Available to stream now on Netflix.
---
Along with…
---
New Indie Trailers
---
Save Yourselves! (2020) 89% 
A social media-obsessed millennial Brooklyn couple ventures off for a phone-free weekend at a remote cabin in the woods just before the start of an apocalyptic event.
---
Nomadland (2020) 93% 
The Eternals director Chloe Zhao directs Frances McDormand in this fictional tale about American nomads who reside in vans due to economic hardship.
---
The Glorias (2020) 68%
Gloria Steinem's groundbreaking memoir My Life on the Road gets the big-screen treatment from Before Sunset writer-director Julie Taymor, with stars Julianne Moore and Alicia Vikander portraying the famed activist.
---
Rebecca (2020) 38%
Armie Hammer and Lily James star in this seductive adaptation of Rebecca, the acclaimed novel by Daphne du Maurier made famous by Alfred Hitchcock.
---
Thumbnail image by George Kraychyk/©TriStar Pictures