There's only one wide release this week that isn't rated R (The Darkness), but it wasn't screened for critics, so Christy opts to let us know about Whit Stillman's adaptation of a Jane Austen novella and a a horror flick on DVD.
---
NEW IN THEATERS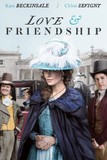 Rating: PG, for some thematic elements.
Indie writer-director Whit Stillman's adaptation of the Jane Austen novella Lady Susan follows the adventures of a scheming widow (Kate Beckinsale) manipulating polite British society in 19th century England. Sounds stuffy, but it's a straight-up comedy, and a snappy one at that. It's also rated PG, so there's nothing inappropriate here in terms of language or sex. But there are some mature themes involving marriage, infidelity, and death. And for many younger viewers, the language, situations and intertwined storylines may be too difficult to grasp. But adults will delight in the witty, fast-paced humor, and the movie as a whole should be fine for tweens and older.

---
NEW ON DVD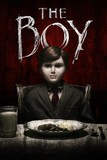 Rating: PG-13 for violence and terror, and for some thematic material.
This theoretically creepy thriller is probably OK for viewers around 12 or 13 – but there are better ones to introduce them to first. A young American woman finds that the 8-year-old boy she's been hired to nanny at an imposing estate in the English countryside is actually a china doll, whom his parents treat like a living, breathing child. Sounds like a deeply disturbing premise, but in execution, The Boy is too silly to take seriously. At the same time, it isn't knowingly over-the-top enough to serve as a guilty pleasure. Lauren Cohan from The Walking Dead stars as the nanny, who's skeptical about the toy until her clothes start going missing and she hears a child's giggles and sobs in the hallways. There's some potentially unsettling stuff here in terms of what happened to the couple's actual 8-year-old son, and the climactic showdown is violent and bloody.