Rotten Tomatoes is celebrating Halloween with 31 days of horror double feature recommendations. Each day of the week will have its own theme, with today's being Freestyle Fridays! And if you want see what's in store or what you missed, see the Daily Double schedule.
---
(Photo by Janus Films/courtesy Everett Collection)
For Freestyle Fridays, we turn to a Rotten Tomatoes writer to offer up personal favorites. Today: Jacqueline Coley, who you've seen doing interviews on-camera, goes off the beaten path with two devilish modern fairy tales.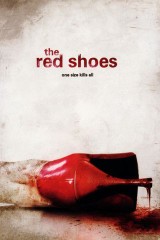 Hans Christian Anderson was a pretty sick ticket – this is not hyperbole. It's a fact. Two minutes after finishing one of his fairy tales you will be immediately struck by this sentiment. The gruesome imagery and allegory from his prose is hard to shake. It's not a long leap of logic to understand why his work influenced so many modern horror filmmakers — the Disney tie-ins are a bit more puzzling, but the man can tell a good story. Korean filmmaker Kim Yong-Gyun draws inspiration for his 2005 horror film from the Anderson tale of the same name. Sun-Jae leaves her unfaithful husband with her daughter in tow, and soon finds a pair of bright pink shoes that have a diabolical mind of their own. The bewitched and ill-fated Sun-Jae and her daughter are unwittingly dammed the moment she places the shoes on her feet. The film will make you shudder to think of the same happening to your favorite loafers and make you ponder just how damaging materialism can be.
Available on Vudu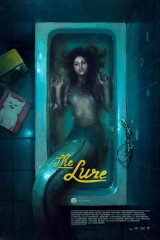 More inspiration from the book of Hans, this time a Polish rock-musical about mermaids who flee the sea to work as part-time strippers, struggling to make it as a metal rock band, and murdering men along the way. I mean doesn't that just scream 
The Little Mermaid
? Well, Agnieszka Smoczyńska's grim, blood-soaked horror-musical is more akin to the original than the 1989 Disney version. Sister mermaids Golden and Silver leave the sea to live life on land, but they're not looking for love. It's fame. After finally getting their act on stage, they learn if they fall in love and that person marries another they'll turn to foam. Also, if they lose their tails, they lose their voices. Now, the sisters are torn between finding love, fame, or being happy as who they are.
The Lure
is stacked to the brim with jaw-dropping style and rib-shaking melodies you will find yourself wanting to sing along – whether you speak Polish or not.
Available on Amazon Video, iTunes, YouTube, Google Play, Vudu
---
 Yesterday: Throwback Thursday! | Schedule | Tomorrow: Slasher Saturday!