The bestselling video game franchise Resident Evil already has a major film franchise, but the story is now being mined for TV in a Netflix series. Also headed to the small screen: a charity special that reunites the cast of The West Wing for a reading of the famous "Hartsfield's Landing" episode. HBO has added a slew of famous faces to new projects Between the World and Me and Equal. Learn about these and more casting, development and trailer news that happened in TV this week.
---
TOP STORY
Netflix Orders Resident Evil Series
Step aside Walking Dead. One of the most popular, best-selling survival horror video games of all time, Resident Evil, is getting a scripted animated series adaptation at Netflix (and no, it won't be related to Paul W. S. Anderson's Milla Jovovich movies). The streaming service has teamed up with Capcom to bring the story, set in two different timelines, to your screen.
"In the first timeline, 14-year-old sisters Jade and Billie Wesker are moved to New Raccoon City. A manufactured, corporate town, forced on them right as adolescence is in full swing. But the more time they spend there, the more they come to realize that the town is more than it seems and their father may be concealing dark secrets. Secrets that could destroy the world," reads the official description. "Cut to the second timeline, well over a decade into the future: there are less than 15 million people left on Earth. And more than six billion monsters — people and animals infected with the T-virus. Jade, now 30, struggles to survive in this New World, while the secrets from her past — about her sister, her father and herself — continue to haunt her."
Former Supernatural showrunner Andrew Dabb will be at the helm of the new series, and fans need not worry because Resident Evil is his favorite game of all time.
"For every type of Resident Evil fan, including those joining us for the first time, the series will be complete with a lot of old friends, and some things (bloodthirsty, insane things) people have never seen before," Dabb said in a statement.
---
The West Wing Cast Reuniting for New Special

(Photo by NBC)
Aaron Sorkin and his West Wing cast are reuniting for a very good cause: The creative team from the long-running political drama, which ended in 2006 after seven seasons, have teamed up with Michelle Obama for a fundraiser in support of When We All Vote. The non-profit, non-partisan organization, co-chaired by the former First Lady, was founded to increase participation in every election in America.
A West Wing Special to Benefit When We All Vote, directed by Thomas Schlamme, will see Rob Lowe, Dulé Hill, Allison Janney, Janel Moloney, Richard Schiff, Bradley Whitford and Martin Sheen perform a staged reading of the episode "Hartsfield's Landing" as well as a special message from Obama, plus additional cast members and special guests from the worlds of public service and the arts. It'll film over multiple days in October at the Orpheum Theatre in Downtown Los Angeles. WarnerMedia will also make a donation to the organization.
---
New Trailers: Netflix Is Making The Witcher
The second season of The Witcher is currently filming in Europe, but that doesn't mean you have to wait until 2021 for new Witcher content. Netflix has released a trailer for its new behind-the-scenes documentary Making The Witcher, which provides 32 minutes of star Henry Cavill and the other people responsible for the visual effects, fight choreography, and more. It's available to watch on Netflix now.
More trailers and teasers released this week:
Millie Bobby Brown plays Sherlock's teenage little sister in Enola Holmes, the new Netflix movie that premieres Sept. 23.
A new trailer for Raised By Wolves, the HBO Max sci-fi series from Ridley Scott, features new footage and premieres Sept. 3 on the streaming service.
Peacock's latest British import is the alternate history drama Noughts + Crosses, which premieres Sept. 4.
Tom Wolfe's astronaut history The Right Stuff gets a TV series adaptation in the new drama from National Geographic, premiering October 9 on Disney+.
Netflix limited series The Queen's Gambit, about a young chess prodigy, premieres Oct. 23.
For all the latest TV and streaming trailers, subscribe to the Rotten Tomatoes TV YouTube channel.
---
Casting: Big Mouth Finds Its New Missy
Comedian Ayo Edebiri will be the new voice of Missy on Netflix's animated coming-of-age comedy Big Mouth. The biracial character has been voiced by Jenny Slate since season one, but Edebiri will take over in the penultimate episode of the upcoming fourth season as Missy "continues to evolve." Edebiri has also joined the writer's room for season five. Big Mouth's fourth season will premiere this fall, and the series has already been renewed by Netflix through season six.
HBO has added more than a half dozen new performers to the cast of its adaptation of Between the World and Me: Emmy winner Jharrel Jerome, Marc Bamuthi Joseph, Janet Mock, Jason Moran, Wendell Pierce, Mj Rodriguez, Kendrick Sampson, Yara Shahidi, and Michelle Wilson are joining the previously announced cast of Angela Bassett, Alicia Garza, Joe Morton, Phylicia Rashad, Tariq "Black Thought" Trotter, Courtney B. Vance, Pauletta Washington, Susan Kelechi Watson and Oprah Winfrey. The production is based on the critically acclaimed stage show that adapts Ta-Nehisi Coates' No. 1 New York Times-bestseller of the same name.
Luke Cage has a new gig: Mike Colter, formerly known as the Marvel superhero and more recently seen starring in CBS's Evil, appears in Jenji Kohan's remotely produced pandemic anthology series Social Distance alongside Danielle Brooks (Orange Is the New Black), Asante Blackk (When They See Us), Daphne Rubin-Vega (In the Heights), Okieriete Onaodowan (Hamilton), Peter Scanavino (Law & Order: SVU), Guillermo Diaz (Scandal), Becky Ann Baker (Girls) and Dylan Baker (The Good Wife), and Oscar Nunez (The Office). The cast members filmed themselves from home, and some of their real-life family members will star alongside them.
The HBO docuseries Equal has hired Cheyenne Jackson, Anthony Rapp, Shannon Purser, Heather Matarazzo, Jamie Clayton, Isis King, Samira Wiley, Gale Harold, and more to play trailblazing LGBTQ+ icons.
Mary McCormack is joining former Arrow star Stephen Amell in the Starz wrestling drama Heels. She'll play Willie, the business partner of Jack Spade (Amell) and the brains behind the local wrestling organization that she helps run.
This Is Us star Justin Hartley will play both star and executive producer in The Noel Diary, a film adaptation of Richard Paul Evans' 2017 novel. He'll be joined in the Netflix drama by Bonnie Bedelia and Treat Williams.
---
Production & Development: NBC Scores Tiger King-Inspired Scripted Series Joe Exotic
(Photo by Netflix)
A scripted series based on the unbelievable-but-true story documented in Tiger King is officially headed to NBC: Kate McKinnon will play wildlife enthusiast Carole Baskin in Joe Exotic, based not on the wildly popular Netflix docuseries (pictured), but the Wondery podcast of the same name.
Keira Knightley is trying her hand at TV, starring in and executive producing the Apple TV+ series The Essex Serpent. The period drama is based on Sarah Perry's bestselling novel of the same name. The series follows newly widowed Cora (Knightley) who, having being released from an abusive marriage, relocates from Victorian London to the small village of Aldwinter in Essex, intrigued by a local superstition that a mythical creature known as the Essex Serpent has returned to the area.
Iconic animated series The Powerpuff Girls is getting a live-action adaptation: Mega-producer Greg Berlanti has teamed up with Diablo Cody to develop a continuation of the story featuring the titular superheroes as jaded, disillusioned twentysomethings who resent that they essentially lost their child hood to fighting crime. But when the world needs them more than ever, will they push past their ill feelings and reunite?
Fox is doubling down on its musical reality series this fall: The network is pairing its hit The Masked Singer with a brand new series called I Can See Your Voice. Hosted by Ken Jeong, who will sit on a panel alongside actresses Cheryl Hines and Adrienne Bailon-Houghton, the judges will be joined by a rotating panel of celebrity detectives to help each contestant try to figure out whether someone is a good or a bad singer without ever hearing them sing a note. Using clues, interrogation, and lip sync challenges, the contestant will ultimately choose one person who will then duet with a musician to reveal their true skills. It will premiere on Wednesday, Sept. 23 after the fourth season premiere of The Masked Singer.
---
Like this? Subscribe to our newsletter and get more features, news, and guides in your inbox every week.
Correction: A previous version of this story stated that Netflix's Resident Evil series would be live action; however, it is animated.
(Photo by Frank Ockenfels/AMC)
FALL 2019 TV SURVEY: TV Shows That Defined the 2000s
For Rotten Tomatoes' annual Fall TV Survey, we asked thousands of our users what they're most looking forward to in the coming TV season and to reflect on the best shows from seasons past.
Ah, the aughts. Will we one day look back on the decade as a simpler time, when a school teacher becoming a meth dealer was the height of entertainment?
Probably, yes, according to Rotten Tomatoes users, who voted Breaking Bad the show that defined the decade's television entertainment with 61% of the vote. The Bryan Cranston–led series was followed by The Office with 47% of the vote, and The Sopranos with 45%.
Which TV star ruled in the decade? Fans bestowed that honor on the late, great James Gandolfini for his role as Tony in The Sopranos. Gandolfini received 18% of the vote. Steve Carell followed with 17% of the vote, and Tina Fey grabbed third position away from Jon Stewart 7.96 percent to 7.56 percent.
Disagree with the survey results? Tell us in the comments who you think should have made the list or have been ranked higher.
---
Like this? Subscribe to our newsletter and get more features, news, and guides in your inbox every week.
(Photo by Bob D'Amico / © ABC / Courtesy: Everett Collection)
In 2019, Rotten Tomatoes turns 21, and to mark the occasion we're celebrating with a series of features that look back at the brightest moments on screen of the past two decades – and one year – and the things that have us excited for the future. 
The first episode of a TV series is the most crucial episode of the entire show: It introduces the characters and the plot, sure, but most importantly, it helps viewers decide immediately whether they want to keep watching.
In the Peak TV era, that's more important than ever — especially since the internet means literally any TV series that ever existed is usually just a few clicks away from streaming directly into your brain (OK, not yet, but soon).
Rotten Tomatoes consulted the Tomatometer and more than a half-dozen reputable best-of lists to very scientifically rank the top 21 TV pilots of the past 21 years (no, seriously, there were spreadsheets involved). We also applied a touch of editorial discretion to make some big calls, leaning into which have stood the test of time. What resulted is a list that includes series dating from 1999 to 2017. They're sci-fi classics, beloved sitcoms, teen dramas, and dystopian commentary. And they all have one thing in common: They're brilliant, re-watchable television.
---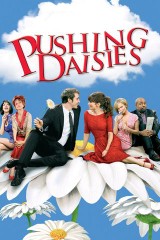 Rank: 21 Network:

ABC

Premiere date: 

October 3, 2007

Stars:

Lee Pace, Anna Friel, Kristin Chenoweth

Creator Bryan Fuller's distinct, quirky style is on full display in the pilot of his canceled-too-soon Pushing Daisies. The pun-tastic episode name alone — "Pie-lette" — shows you exactly what tone to expect from the bright, fun series (which, since it's actually about star-crossed lovers who can't touch because one possesses a supernatural gift that would lead to the death of the other, is quite a feat).

---
---
---
---
---
---
---
---
---
---
---
---
---
---
---
---
---
---
---
---
---
Like this? Subscribe to our newsletter and get more features, news, and guides in your inbox every week.
In our recent Fall TV survey, we asked TV fans, "Which current and announced remakes and spin-offs of classic shows and movies are you most excited about?" Find out which series our survey respondents chose below. (Respondents were allowed multiple choices.)
Disagree with the survey results? Tell us in the comments who you think should have made the list or have been ranked higher.
Also Check Out: Firefly Lands Atop the List of TV Reboots, Revivals & Spin-Offs Fans Really Want to See
---
---
---
---
---
---
---
---
---
---
(Photo by © 20th Century Fox Film Corp. All rights reserved, Courtesy: Everett Collection)
In our recent fall TV survey, we asked TV fans, "Which shows would you like to see return or get rebooted?" See which series our survey respondents chose below. (Respondents were allowed multiple choices.)
Disagree with the survey results? Tell us in the comments who you think should have made the list or have been ranked higher.
Also Check Out: Jack Ryan, Watchmen, Star Trek Voted Top Current and Announced Reboots, Revivals & Spin-Offs Fans Are Most Excited About
---
---
---
---
---
---
---
---
---
---
(Photo by Hulu)
We asked nearly 50 questions in our 2018 Fall TV Survey to get a full picture of how viewers like you consume TV. Here are a few more interesting stats to confirm that you're a complete oddball when it comes to your TV viewing habits.
---
Almost 23 percent of you admitted you need a Hulu trial subscription stat to catch up with Emmy-winning series The Handmaid's Tale.
What are some shows you're dying to watch, but haven't had the time yet?
The Handmaid's Tale – 22.99%
Better Call Saul – 13.71%
The Americans – 12.87%
Fargo – 12.79%
Game of Thrones – 12.70%
Breaking Bad – 12.00%
Legion – 11.73%
Stranger Things – 11.70%
Marvel's Jessica Jones – 10.02%
Preacher – 9.95%
Luke Cage – 9.82%
Other  – 9.52% (write-in votes were led by Westworld, then a tie between Orange Is the New Black, This Is Us, Lost In Space, and Castle Rock.)
American Horror Story – 9.31%
Veep – 9.15%
13 Reasons Why – 8.99%
---
Over 10 percent of you said you love your favorite returning fall series because of the music.
What are the main reasons you love the returning fall TV show you're most looking forward to?
The story line – 76.18%
The actors – 65.60%
The script – 52.06%
The overall production quality – 44.34%
The soundtrack – 10.25%
Other – 7.20%
It's mindless – 5.30%
It's convenient – 3.43%
---
Nearly 60 percent of you take your viewing cues from friends and family.
What normally factors into your decision to watch a show?
Referrals from friends or family – 58.50%
Overall buzz about the show – 57.73%
Critics' reviews and ratings – 41.08%
Ads I see on TV – 36.30%
Ads or videos I see online – 29.63%
Things I see on social media – 28.28%
News stories – 17.17%
Other – 7.64%
Billboards I see around town – 3.34%
---
How you usually watch talk shows?
Clips Online – 38.04%
DVR'd – 33.94%
Live – 29.96%
Other – 11.56% (Top write-in votes: "don't watch" followed by "streaming")
---
It's the jokes!
Why do you watch your preferred talk-show host?
Like their comedy – 70.91%
Games/sketches/special segments – 29.59%
Align with their political views – 28.28%
Best guest line-up – 25.10%
Other – 9.86%
---
Broadcasters should be scared — or at least diversifying.
Do you think you watch more network TV, streaming/on demand TV, or an equal amount of both?
More streaming/on demand TV – 45.75%
Equal amount of both – 28.58%
More network TV – 25.68%
---
If you watch more than 5 hours of TV a day — 12 percent of you! — you probably need to get a pet.
In total, how many hours a day do you think you watch TV (network, DVR, subscription, etc.)?
Less than 1 hour per day – 7.07%
1-2 hours a day – 36.62%
3-5 hours a day – 44.43%
More than 5 hours a day – 11.87%
---
Over 9 percent of you claim you never binge-watch TV shows. The first step to recovery is admitting you binge.
Are there TV shows that you binge-watch?
Yes, that's how I watch some shows – 83.30%
No, I never binge watch shows – 9.36% (nearly 18 percent of respondents aged 55+ chose this answer)
Yes, that's how I watch all shows – 7.34% (over 12 percent of respondents 18-34 years old chose this answer)
---
True, binge-watching confessions…
What would you say you do most often?
Watch on a weekly basis – 43.71% (nearly 44 percent of both men and women)
Binge-watch – 32.91% (36 percent of women compared to 30 percent of men)
Watch one episode at a time even if binging is available – 23.39% (20 percent of women compared to 26 percent of men)
---
Almost 15 percent of you claim to be binge-masters — and another 16 percent of you are binge-virgins.
When was the last time you binged-watched an entire season of a show?
This week – 14.63%
This month – 31.18%
This year – 38.11%
I've never binged-watched an entire season of a show – 16.07%
---
The Game of Thrones effect.
Which premium cable channel do you subscribe to and for what specific show?
Of 3,254 respondents, 233 specifically mentioned Game of Thrones as a reason they subscribed to HBO. Some other popular titles: Showtime for Shameless and Homeland, Starz for Outlander and Power, and Hulu for The Handmaid's Tale.
---
Streaming bait.
34 percent of you have tested the streaming waters with a trial, lured by a single series.
We asked if you'd done a trial of a streaming service for just one show, which show was it? The top series cited was Star Trek: Discovery on CBS All Access, followed by Game of Thrones on HBO Now.
---
Streaming habits.
Do you (or someone that you live with) subscribe to any streaming services? If so, which ones?
Netflix – 84.91%
Amazon Prime – 76.55%
Hulu – 48.34%
HBO Now – 21%
STARZ – 12.16%
Showtime – 11.90%
Other – 7.56% (CBS All Access was the top write-in vote)
YouTube Premium – 6.05%
I don't subscribe to any streaming services – 5.75%
---
Meet the cord-cutters
Have you added extra streaming subscription services because you don't have cable or satellite television?
Yes, multiple streaming services – 65.27%
Yes, one streaming service – 19.96%
No – 14.77%
---
The top series distributor among Millennials and Gen Xers is Netflix, while those 55+ watch CBS.
What channels or streaming services do you currently watch TV shows on?
Netflix – 82.02%
ABC – 63.58%
Amazon – 61.21%
NBC – 57.99%
CBS – 54.43%
FOX – 52.56%
HBO – 52.51%
Hulu – 45.78%
FX – 44.52%
AMC – 40.51%
The CW – 39.56%
USA – 34.97%
TBS – 30.49%
BBC America – 29.33%
TNT – 29.31%
Showtime – 25.07%
STARZ – 23.93%
Comedy Central – 23.48%
History – 19.81%
National Geographic – 15.83%
---
The majority watch Netflix most.
And which one do you watch the most?
Netflix – 40.09%
Hulu – 9.70%
CBS – 8.85%
ABC – 6.62%
NBC – 5.27%
The CW – 4.53%
HBO – 4.46%
Amazon – 4.02%
FOX – 2.91%
AMC – 2.80%
---
Women, men, and survey respondents of all ages believe that Netflix is the most diverse of all their network and streaming options.
Which network/streaming service do you feel is the most diverse?
Netflix – 43.87%
HBO – 8.02%
ABC – 7.12%
Amazon – 6.51%
Hulu – 5.9%
Other (specify) – 5.72%
The CW – 3.92%
FOX – 3.30%
BBC America – 2.53%
FX – 2.28%
---
More millennials (82.52%) feel that diversity on TV has improved on TV for the fall season.
Do you feel diversity in TV has improved over last year for shows airing in the coming fall?
Yes – 77.52%
No – 22.48%
If someone asked you to name a TV composer, who would you guess? Maybe Danny Elfman, writer of the iconic Simpsons theme. But did you know Elfman also composed the theme for Desperate Housewives – and won an Emmy for it too?
We've put together a little quiz to test your knowledge of the people who keep your ears entertained while you watch your favorite shows.
It's the most wonderful time of the year — except maybe when it comes to dealing with family. If yours isn't getting with the holiday spirit, adopt a TV family to spend your winter vacation days with. Below, we round up 13 series with a slew of Christmas episodes and specials for you to binge when ignoring the holiday ruckus is the best option.
---
30 Rock
78%
What it is: Depicting the behind-the-scenes dramas of fictional sketch comedy series The Girlie Show (and loosely inspired by creator Tina Fey's time as head writer at Saturday Night Live), 30 Rock follows writer Liz Lemon (Fey) as she tries to please those around her — including network executive Jack Donaghy (Alec Baldwin) and on-camera talent Jenna Maroney (Jane Krakowski) and Tracy Jordan (Tracy Morgan).
Why you should watch it: 30 Rock is a master class in comedy writing, boasting seven years' worth of zeitgeist-grabbing one-liners you'll still laugh silly at today. The series has dozens of trophies to its name, including three Emmys for Outstanding Comedy Series. Holiday specials "Secret Santa," "Christmas Attack Zone," "Ludachristmas," and "Christmas Special" are sure to bring you cheer.
Where to watch: Amazon Video, FandangoNow, Google Play, iTunes, Microsoft, Netflix, PlayStation Video, Vudu
Commitment: About 80 minutes
---
What it is: This Fox animated series from creators Loren Bouchard and Jim Dauterive follows the Belcher family through their day-to-day of running a mom-and-pop burger joint.
Why you should watch it: Through its first seven seasons, the Belcher family and their eccentric burger-loving patrons has solidified Bob's Burgers' status as one of the best family sitcoms on TV. Each episode is ripe with absurd, sometimes crass humor and singalong original tunes, but viewers also walk away with a touching portrayal of a loving family and the ties that bind. "Christmas in the Car," "Nice-Capedes," "Father of the Bob," "God Rest Ye Merry Gentle-Mannequins," and this season's "The Last Gingerbread House on the Left" will make you want to keep your family close this season, no matter their oddities.
Where to watch: Amazon Video, FandangoNow, Google Play, Hulu, iTunes, Microsoft, Netflix, PlayStation Video, Vudu
Commitment: About 1.8 hours
---
What it is: Joel McHale's sleazy lawyer Jeff Winger is forced to enroll in Greendale Community College in Greendale, Colorado, when it's learned that he didn't, in fact, earn a law degree from Columbia University. Partially inspired by showrunner Dan Harmon's own community college experience, Community is the story of Jeff and the makeshift family of classmates he creates at Greendale.
Why you should watch it:  Community earned its cult comedy stripes thanks to its off-the-wall humor; uninhibited performances from McHale, Donald Glover, Alison Brie, and others; and fearlessness in experimentation. Case and point: Season 2's "Abed's Uncontrollable Christmas," which dabbled in stop-motion animation akin to animated Christmas classics of yesteryear. "Comparative Religion" and "Regional Holiday Music" round it out to make this a memorable Community Christmas trilogy, indeed. Merry happy!
Where to watch: Amazon, FandangoNOW, Google Play, Hulu, iTunes, Microsoft, PlayStation Video, Vudu
Commitment: About 60 minutes
---
Has the 2016 presidential election left you feeling like you're in some alternate-reality television show? From the rise of businessman–turned–reality TV star–turned–Republican presidential nominee Donald Trump to dark horse Bernie Sanders giving eventual Democratic nominee Hillary Clinton a real run for her money in the primaries and on, the political surprises of the past year have been relentless.
To commemorate this Election Day and provide a little escapism, Rotten Tomatoes has rounded up 17 fictional TV presidents since William Jefferson Clinton's administration.