Mel Rodriguez is in three of the best-reviewed TV shows of the last couple years: Better Call Saul (Marco), The Last Man on Earth (Todd), and Getting On (Patsy). His characters — when their shows' titles are murmured around the water cooler — evoke reactions like, "Ohhhhh [insert character name here]! I love him!" But his new film, Fat, features Rodriguez in a very real, naturalistic performance that is sure to earn him new fans. Rodriguez spoke to us about his favorite movies with passion and enthusiasm; it's no wonder his likability is being noticed around the world. Here are five of his favorite films:
---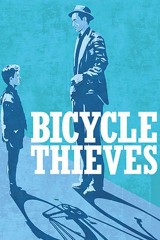 I really love Bicycle Thief. That just reminds me of my relationship with my father. My mother — they were divorced and I was raised mostly by my father. We grew up really poor. Something about that film really strikes a chord in me real deep. I remember [when I first saw it],I think I was in college and I had just left home. It was part of film studies class. We were told to watch it and I remember getting really emotional watching it. I guess it just really struck a chord because it made me realize everything my father had gone through to support us and to be there for us. I just remember that relationship, that father/son relationship and him loving his father so much and the end — his father just constantly trying so hard to support the family and make ends meet, and really not being able to pull it off. Poverty sucks, you know what I mean? And then in the end, him having to kind of resort to something that goes completely against his character, really, in order to provide for his family. And those moments of just pure humiliation, as a man, to try to provide for your family.
I remember times like that with my dad and it just really hit close to home. I remember missing my dad because I was in New York. I was away from home for the first time and getting a real clear idea of what my father had gone through to provide for me. I think when you're in the day-to-day and living it, you don't have that objectivity, and you're not able to step back and see the big picture. Then sometimes these really great movies are able to that for you. They're kind of able to strike these chords in you and illuminate things for you. I think that's what the Bicycle Thief did for me.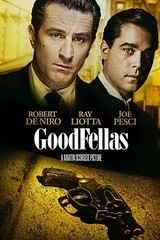 I grew up in kind of a rough neighborhood and there was kind of this whole gangster thing, too. I think that's the opening line: "As far back as I can remember I always wanted to be a gangster." And I think there was a part of me that felt the same way. I just loved Robert De Niro's work, all those guys really. Man, the acting, and everything about that movie — almost flawless film. And I've loved all of Scorsese's films. Just his working relationship with Robert De Niro, from Mean Streets on; there are so many movies that I love with the two of them. I feel like everything kind of comes together in Goodfellas in some way. Goodfellas has kind of got it all. That was probably one of my favorite films as a kid, so I carried a picture of Goodfellas in my wallet. With De Niro and Pesci and Liotta, it was like, you know, the trinity [laughing]. I mean, really, Goodfellas was kind of like my Star Wars [laughing].
Really just the pacing of that film, everything, just how realistic. And at times it's just jarring how violent it is. And hilarious too.  It's f—ing hilarious. I mean, I know it's not funny that you would wrap a telephone cord around a guy's neck. That's not funny at all! The whole situation is terrible! But I think on some level, really, you kind of care for these guys and I think that's what Scorsese is able to do in his films, is make these guys so human that we are able to somehow relate to them and, on some level, even kind of root for them, even though some of the stuff they do is just really despicable. I mean, the stuff that Joe Pesci does is just awful and I don't think you really necessarily root for him; he's kind of a hot head.
The thing is, obviously, I know these things are bad. I do know how life can go one way or another, and that it's not all just black and white, and there are many different situations and twists and turns in life. I feel these things sometimes and say, "Oh wow, I knew a guy like that. And I knew a guy like that." And so I am very into gangster movies just because I feel, in some ways, I don't think I have the heart for it, honestly. I'd have a nervous breakdown as a gangster. I'd be a very nervous gangster. I'd be the gangster that pops a lot of Klonopin.
RT: That's your next movie, or sitcom.
Yeah totally [laughing]! You know, Miami was just fraught with this kind of stuff in the 1980s. I remember telling a buddy that you'd see a guy adding these really palatial additions to his really modest home in the southwest area of Miami. And you know, these kinds of houses, you'd be like, "Oh, you know, so-and-so got into selling drugs," and they'd pop up all over the neighborhood. Then all of a sudden, construction would stop on one, it would stop for months. And you'd go, "Oh, well so-and-so went to jail." That's kind of how the 1980s were in Miami. But back to Goodfellas. It's great and the pacing. And it all it seems very real.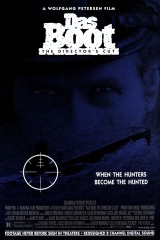 I love Das Boot just because it's a real keen movie. But I'm doing this show, The Last Man on Earth too, and there's this thing where [my character] Todd is kind of crumbling. He's got all this stuff on his plate; he's just kind of starting to fall apart a bit. And there's this one scene in Das Boot, where one of the guys realizes he is going to die, just losing it. Something about this one actor — he's able to convey every single bit of claustrophobia and fear, and man, he's able to convey all that on his face somehow in a moment. Literally, I think the scene is probably about two minutes long, and you just feel everything, man. You know these guys are about a thousand feet underwater, and literally you take that ride with him. I think some of the performances are just so unbelievable.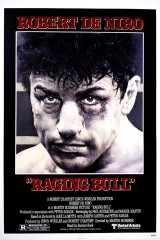 I think [the performances are] what it is for me with films. Like Raging Bull, for instance. It's just beautiful. I love Robert De Niro and how he was just able to embody Jake LaMotta that way. That was inspiring to me. I remember thinking, "Oh wow, this guy is just like a chameleon." He's just able to take on the spirit of someone and become this person. I was really fascinated by that. The fact that he went on to gain all this weight for LaMotta in the later years, and his relationship with his brother; it's so powerful. I had a younger brother. I just really related to that. And their relationship, how they just love each other so much, but do such awful things to each other sometimes. And the whole story itself, the life of a fighter. What makes a fighter and what makes a fighter kick?
I'm also a huge boxing fan. I box. That was something that I considered doing as a profession at one point, until I got punched really f—ing hard [laughing]. It's just an awful f—ing feeling, and it sucked. And I was like, "I'm not going to do this for a living; there's no way [laughing]." And with that, my whole attitude changed about that really quick. But I have so much respect for what those guys do, the fact that these guys — I mean, they literally fight for a living, and they train so hard. I've been in the gym and I see what these guys do.
It's also a poverty thing, too, in a lot of ways. I don't think a lot of really wealthy people jump in the gym and decide they want to be a boxer. It's usually these guys; "I'm gonna make something for me. I'm gonna make something for my family. I'm gonna do it by training six, seven, eight hours a day and getting in the ring with one other man. And f—ing laying it all on the f—ing line." I have a great respect for that.
It's one of those movies you can feel. It's visceral that way. And the dialogue just seems to come almost effortlessly. So much like life; it really is like you are watching this piece of life. I really love films like that.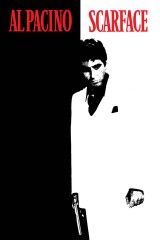 Pacino in Scarface. That's another one, just because it was where I was from. I am half Cuban American. That wasn't the story necessarily of Cuban Americans but I know a lot of the guys that I grew up with and a lot of the people I grew up with felt that way. Being first generation — you know people had a lot to prove. And God, I feel that movie is so sleek, and very much what Miami is. It was really cool. It was a really interesting time when the Mariel boatlift happened and Castro emptying out his prisons and insane asylums. It was a crazy time. I think crime went up by 200 percent in Miami. I mean, literally we had killers on the street and it was a f—ing nutty time. I remember somebody saying that it's funny that I ended up doing comedy, and I was so into all these other super hardcore dramatic films. But I just remember Al Pacino doing an interview once and him saying that he was — while he was doing that — he kinda really dropped into the role and became this really kind of vicious guy to play Tony Montana. And he said he was coming out of his house one day, and I guess some guy's doberman had gotten loose and he was kind of "in it" on his way to work — and this doberman came up to him and he realized the doberman was going to attack. And he just kind of planted himself — you know, all Tony Montana — and just f—ing was like "Hey!" And the dog kinda turned around and whimpered and ran away [laughing]. And he was like, "Me, Al Pacino — I would have freaked out but I was just in this thing and I was really in — and this dog comes in… 'This guy's f—ing danger, you know? Stay away.'"
RT: Benefits of method acting.
Yeah totally [laughing]. I loved all those guys that did that stuff, man. I really wanted to do that. It's so funny, I really, I wanted to be that, I wanted to live that, as an actor. If it's Midnight Cowboy, I'm going to go be homeless for a month and all that stuff. I was so into to that, the science behind the method you know. It just really fascinated me, man. It just seemed like so much fun.
RT: But it can be painful too.
Yeah, and then I realized now it could probably be torturous. I think I was young and a little naive thinking that. I look at a guy like James Gandolfini who had to carry around all that darkness day in day out. Now, I'm on a comedy; we just kind of laugh on set all the time. It's very light for the most part. Some of it is a little heavy, but for the most part it's really, really light. I realize, "Oh, I'm gonna go home. I am able to just hold my girl and give my wife a kiss, just hang out and watch TV," and everything is really kind of light. I can't imagine going to work where you're playing this kind of mob boss killer who knows that the FBI is hot on his f—ing tail, and can't trust anyone. Day in and day out, playing this f—ing thing. I know that, energetically, it's gotta do something to your f—ing insides. Maybe that's — God knows — but maybe that's why we lost him so soon, but it's heavy s—. It's really heavy. Now looking back I certainly don't think I want to do that. It's too much. And I certainly don't want to bring that sort of thing home.
---
Fat is now open in limited release and available on VOD and iTunes.
This week in TV news, Better Call Saul, Mr. Robot, The Last Man on Earth, and Unbreakable Kimmy Schmidt are among the new shows of 2015 to get WGA TV nominations. Also, FXX orders up more You're the Worst, Adult Swim brings back Samurai Jack, and Fox eyes Rambo!
---
BETTER CALL SAUL AND MR. ROBOT AMONG WGA TV NOMINATIONS
The Writers Guild of America (WGA) announced nominees for television, new media, radio, and promotional writing Thursday. Leading the pack of the TV nominations is AMC's new Breaking Bad prequel, Better Call Saul (Certified Fresh at 100 percent), which was nominated in the categories of Drama Series, New Series, and Episodic Drama (for the episode "Uno"). Other new shows to get some WGA love were Netflix's Unbreakable Kimmy Schmidt (Certified Fresh at 94 percent), Bloodline (Certified Fresh at 80 percent), and Narcos (Certified Fresh at 78 percent), along with USA's breakout hit Mr. Robot (Certified Fresh at 98 percent), and Fox's zany The Last Man on Earth (Certified Fresh at 85 percent). The 68th annual WGA Awards will be held on Feb. 13; see the complete list of nominees here.
---
FXX RENEWS YOU'RE THE WORST FOR SEASON THREE
After a strong second season (Certified Fresh at 96 percent), FXX has renewed anti-rom-com rom-com You're The Worst for a third season. Developed by Stephen Falk (Orange Is The New Black), the L.A.-set comedy stars Aya Cash and Chris Geere as Gretchen and Jimmy, a pair of dysfunctional lovers who are trying to make a real relationship work despite (or because of) their anti-social tendencies. The second season has been praised for its honest portrayal Gretchen's clinical depression. Nick Grad, co-President of Original Programming for FX Networks and FX Productions, said in a statement regarding the show's renewal, "Stephen is one of the best new talents in comedy — as funny, thoughtful and original as You're the Worst and we can't wait to see what he comes up with next." The second season finale of You're The Worst airs next Wednesday at 10:30 p.m. on FXX.
---
RAMBO: NEW BLOOD TV SHOW IS IN THE WORKS

Since 2013, rumors of a Rambo reboot have swirled around entertainment news, and this week Variety reported that the long-gestating project may finally have some legs with Fox. Titled Rambo: New Blood, the one-hour drama script ordered by Fox is said to "explore the complex relationship between Rambo and his son, J.R., an ex-Navy SEAL." Though nothing has been confirmed yet on the casting front, Deadline suggested that Sylvester Stallone could reprise his role from the movies. Rambo: New Blood follows the trend of rebooting movies into TV shows, which included Limitless, Minority Report, and Ash vs. Evil Dead this year.
---
SAMURAI JACK IS COMING BACK TO ADULT SWIM 

Cult cartoon favorite Samurai Jack ran on Cartoon Network from three years before being axed in 2004. After a nearly 12-year absence, Adult Swim has announced that creator and executive producer Genndy Tartakovsky will continues the epic story of Samurai Jack, to much celebration on the internet. Samurai Jack follows a young prince who is sent to the future after battle with the demon who killed his father. The new season will premiere on Adult Swim's Toonami block sometime in 2016.
Before you know it, the fall TV season will be here, so we've pulled together some shows you should catch up on right now — including some long-runs that you'll want to start immediately. Plus, August welcomes select Fresh titles to streaming and home video that you might want to add to your queue this month!
---
What it is: A group of unrelated, ordinary people develop superhuman abilities and need to learn how to master their newly found powers and protect themselves against a mysterious organization and other superhumans (including Zachary Quinto in his first big role as the villain Sylar). The series is divided into five "volumes," each one with a different story arc similar to a comic book.
Why you should watch it: Heroes' first season got a tremendously positive critical reaction, and pleased audiences with a mix of great storytelling and very likeable characters. Its 40-minute episodes are filled with fast-paced action, mystery, sci-fi, comedy, and more reflective moments that deal with issues of purpose, tolerance, and self-acceptance. "Volume One: Genesis" is far more interesting and consistent than the rest of the show, so if you don't have the time to commit to all of it, those first 16 hours are a good way to see if it's for you. It should also be enough to educate you on the returning characters of Heroes Reborn, premiering September on NBC.
Where to watch: Amazon, Google Play, iTunes, Netflix, and Vudu.
Commitment: 55 hours.
---
What it is: A brilliant surgeon (Clive Owen) struggles to uphold the reputation of the famed Knickerbocker Hospital during the early 1900s while battling a narcotics addiction and, after a prominent black surgeon (Andre Holland) is hired, his own prevailing notions of race.
Why you should watch it: Unflinchingly graphic with a keen eye for period-specific detail, The Knick transports viewers to a time when a hospital visit was often something to be feared. Performances across the board are top-notch, and with Steven Soderbergh behind the camera, the series sports a crisp, finely tuned aesthetic. With season one hitting DVD and Blu-ray on August 11, you'll have plenty of time to consume all ten episodes before season two premieres this fall.
Where to watch: All of season one is currently available to Cinemax subscribers on MaxGo, and you can also pick it up on home video August 11.
Commitment: 8.5 hours.
---
What it is: A dramatic anthology series, portraying a single murder and the pain and change it inflicts upon those affected.
Why you should watch it: 2015 Emmy nominees Felicity Huffman, Timothy Hutton, Richard Cabral, and Regina King lend themselves to a provocative drama that is more entangled around the lives of those touched by the crime than the mystery behind it. The series is also nominated in the Outstanding Limited Series and Outstanding Writing categories. This is a show that never lets up as an intense, expertly played character drama.
Where to watch: Amazon, Hulu, iTunes, and Vudu.
Commitment: 8 hours.
---
What it is: Set three years after two percent of the population mysteriously disappears, The Leftovers looks at the aftermath as it effects the residents of the small town of Mapleton, NY.
Why you should watch it: For those viewers of who loved the mystery of Lost, co-creator Damon Lindelof again brings a large group of people together whose connections are slowly revealed, even if the overarching mystery remains clouded. The show features a breakout performance from Carrie Coon (Gone Girl), as well as a stand-up cast including Amy Brenneman, Christopher Eccleston, Liv Tyler, Ann Dowd, and Justin Theroux (who cries a lot, and who doesn't love a healthy dose of man tears?). Added to the mix is Max Richter's haunting score, which takes the melodrama and ramps it up to eleven.
Where to watch: Amazon Prime, Google Play, HBO Go, and Vudu.
Commitment: 10 hours.
---
What it is: The series chronicles the adventures of the "Doctor," an alien called a Time Lord, a race that looks just like humans (though the Doctor says it's the other way around). The Doctor uses a vehicle called the TARDIS, short for Time and Relative Dimension in Space, that looks like a 1960s-era London police box — although it's much bigger on the inside. Nearly all of the Time Lords were destroyed in the Great Time War, so the Doctor is the only one that he knows of, and he has basically appointed himself humanity's protector.
Why you should watch it: With the latest regeneration of the Doctor (Peter Capaldi), you get a semi-reset that allows new viewers to jump into the action. Capaldi has been praised for his rendition of the 12th Doctor, and with the new season set to debut on September 19 on BBC America, now is the perfect time to get caught up.
Where to watch: Season eight is available on Amazon Prime, iTunes, Vudu, and will arrive on Netflix on August 8.
Commitment: Time is wibbly-wobbly, but about 12 hours.
---
What it is: Seinfeld creator Larry David plays a fictional version of himself as a producer, writer, and all-around difficult guy living in Los Angeles.
Why you should watch it: Through the lens of Larry David's hyper-observant, wholly unsentimental, and utterly hilarious point of view, Curb Your Enthusiasm shines a light on the mundane details of life that drive all of us crazy — even if David is the only one who speaks up about them. With an ensemble that features Cheryl Hines, Richard Lewis, Jeff Garlin, and Susie Essman, Curb will have you at once identifying with the characters and also cringing at their actions.
Where to watch: All eight seasons hit Amazon Prime on August 6, and are also available on Google Play, HBO Go, iTunes, and Vudu.
Commitment: 40 hours.
---
What it is: A fantastical exploration of the lives of fairy tale heroes and villains as they weave in and out of a contemporary life parallel to our own. Snow White, the Evil Queen, Rumplestiltskin, Captain Hook, Prince Charming, Pinocchio, Peter Pan, Robin Hood, the Snow Queen, Ursula, the Wicked Witch, Cruella De Vil, and the Dwarves all live in this world, discovering truths and lies while struggling with the battles of good and evil.
Why you should watch it: While it sometimes cannot help but feel like a commercial for Disney films, the themes suggest there is still magic in the small Maine town of Storybrooke, the home of many of the fairy tale characters we grew up with. Melodrama entwines their lives as much, if not more, than the magic of the lore, as they venture back and forth between contemporary Storybrooke and the timeless Enchanted Forest. The stories are spawned from the famous children's stories, but the plots cater to adult themes as well, and is popcorn fun for all.
Where to watch: Amazon, iTunes, Netflix, and Vudu.
Commitment: 66 hours.
---
What it is: A hilarious PBS UK import starring Sir Ian McKellen and Derek Jacobi as a bitter, senior couple in a long-term relationship.
Why you should watch it: Two reasons: Sir Ian McKellan and Derek Jacobi. And if you need more motivation than that, add in some Frances De La Tour, who is consistently hysterical as the homely, single, best friend. Vicious is a bit of a throwback to the classic English sitcom, but with such immensely experienced talent aboard, you will find yourself laughing at each rude insult hurled at each cast member throughout every episode.
Where to watch: There is only one season to catch up on before the next, and it's available on Amazon Instant Video, iTunes, PBS , Vudu and Xfinity. Season two premieres Aug. 23 on PBS at 10:30 p.m.
Commitment: 3.5 hours.
---
What it is: Set in Los Angeles, the show follows narcissistic writer Jimmy (Chris Geere) and cynical PR exec Gretchen (Aya Cash) as they meet at a mutual friend's wedding and attempt to have a relationship.
Why you should watch it: It's the pitch black romantic comedy we always wanted, featuring the kind of twenty-something Los Angelenos the rest of the country loves to hate. While Jimmy and Gretchen are a hoot, it's the supporting cast that really make You're The Worst shine. Jimmy's PTSD-suffering roommate Edgar (Desmin Borges) keeps everyone from being completely insufferable and Gretchen's BFF Lindsay (Kether Donahue) airy (if sometimes dimwitted) take on life keeps the show from drowning in cynicism.
Where to watch: Amazon Prime, Google Play, iTunes, and Vudu.
Commitment: 4 hours.
---
What it is: After touring the country in an RV in search of others like him, a Tucson, Arizonaman (SNL alum Will Forte) who believes himself to be the only human survivor of an apocalyptic plague returns home, only to find that he may not be so alone after all.
Why you should watch it: Long known for his bizarre sketches and boneheaded characterson Saturday Night Live, Forte has succeeded in realizing — and maintaining — a novel idea and a central character blessed with a peculiar, desperate energy. The apocalyptic premise is rich with comic potential, which Forte and his talented cast mates harness frequently and effectively, and there are enough surprises along the way to keep you guessing. Since it comes back in September with season two, it's a perfect time to catch up.
Where to watch: Amazon, iTunes, and Vudu.
Commitment: 4.5 hours.
This week in TV news, David Lynch tweeted his departure from Twin Peaks while Eddie Huang tweeted his disappointment in Fresh Off the Boat. Plus Marvel's Daredevil promises tons of Easter eggs, Fox renews The Last Man on Earth, and the internet goes crazy for Golden Girls LEGOS!
---
Marvel's Daredevil Will Have 'A Ton of Easter Eggs'
Your Easter basket may be out of eggs by now, but Marvel's Daredevil showrunner Steven S. DeKnight promises plenty in tomorrow's new Netflix series. "There are a ton of Easter eggs in this series," DeKnight told Collider this week. "Some will be very obvious — a reference to the Battle of New York — and there are Easter eggs that are so obscure that I didn't know what they were. Often times we need a sign in the background, and we always try to use those opportunities to dig into the Marvel universe." Fans should not expect, however, that Daredevil will have Easter eggs for upcoming Marvel/Netflix series, AKA Jessica Jones, Luke Cage, and Iron Fist. "We were the first one and running and gunning to get it shot and didn't have any scripts for the other ones," DeKnight said. "No one had been cast for the other ones, so we had to exist in this bit of a bubble." Marvel's Daredevil will drop on Netflix on Friday, Apr. 10. Read season one reviews here.
---
Fox Renews The Last Man on Earth for Season Two

The first season of The Last Man on Earth will not be its last. Fox, touting Last Man's ratings as the highest for a new comedy with adults 18-34 and men 18-49 since its March premiere, is giving the show another season of 13 half-hour episodes. Early criticism of the post-apocalyptic series asked how long it could go, given the premise (that in which Will Forte plays the titular last man on earth). But an ever-evolving cast that now includes Kristen Schaal (Bob's Burgers), January Jones (Mad Men), and Mel Rodriguez (Better Call Saul) has kept things interesting. "We knew we had something special with The Last Man on Earth," said Fox Broadcasting Company entertainment president David Madden. "It's one of those rare shows that continues to add depth and dimension to its unique premise, week after week." Fox will air two new back-to-back episodes of The Last Man on Earth on Sunday, Apr. 12 at 9 p.m. Season one is Certified Fresh at 84 percent; see reviews here.
---
Twin Peaks Pleas With David Lynch to Come Back

The Twin Peaks revival that has had fans in a tizzy since October when Showtime announced the news, is now in peril. On Sunday, David Lynch, who created the cult favorite ABC mystery in the '90s and who was set to direct the reboot, fired off a bunch of tweets on Sunday, announcing his departure from the project. "After 1 year and 4 months of negotiations, I left because not enough money was offered to do the script the way I felt it needed to be done," Lynch said. Since then, Twin Peaks cast members started an online campaign known as #SaveTwinPeaks with Madchen Amick, who starred as Shelly in the series, posting a video to her Facebook page
on Tuesday. Cast members including Dana Ashbrook, Sherilyn Fenn, and Sheryl Lee, along with co-creator Mark Frost, spoke on the video about what Twin Peaks would be like without David Lynch, using many Lynchian references, including a doughnut without a hole and a pie without cherries. Still no word on whether or not Lynch and Showtime can work out the contracts, but Variety reports that David Nevins of Showtime has reached out to Lynch to discuss the series budget.
---
Golden Girls LEGO set could be a reality

After an online campaign for a Golden Girls-themed LEGO set went viral this week, the proposed idea had no problem reaching its necessary 10,000 supporters goal in order to be presented to LEGO executives for review. The playset, called "The Golden Girls Living Room and Kitchen Modular Set with Dorothy, Rose, Blanche, Sophia, and Stan" and pitched by a designer known as LostSleep on the LEGO ideas site, is described as "built like a TV set, with one wall removed and a full view into the space." The Golden Girls mini figures include Dorothy, Rose, Sophia, Blanche, and Stanley, and LostSleep wrote in the original pitch that he or she also recreated classic moments from the show, including "a visit from Burt Reynolds, Rose shooting Blanche's Vase, Dorothy Playing 'Grab That Dough' and Rose rescuing her Teddy Bear from a mean little girl." With 5,000 more supporters, LostSleep plans to also pitch a design for the lanai so that the girls have a place to play cards.
---
Eddie Huang is not happy with Fresh Off the Boat

Fresh of the Boat author Eddie Huang has made it clear multiple times
that he is not happy with the ABC sitcom based on his memoirs about growing up as a Taiwanese-American kid obsessed with hip-hop music. His most recent rant came in the form of a series of tweets this week, in which he said that he doesn't watch Fresh Off the Boat because, after the pilot, the series strayed too far from his life. "My relationship to hip-hop & black culture rose from being the victim of domestic violence. It's not a game. That music meant something to me," Huang tweeted. He also said that he was happy people of color are "able to see a reflection of themselves in the show," but that he didn't recognize it. "My only goal was to represent my Taiwanese-Chinese-American experience and I did that. We also proved viewers want diverse content so make it!" Season one of Fresh Off the Boat, starring Randall Park, Constance Wu, and Hudson Yang, is Certified Fresh at 90 percent.
---