There isn't a whole lot to report on the home video front this week, unfortunately. What we do have is an abysmally received actioner starring Milla Jovovich and Pierce Brosnan, an Oscar-nominated foreign language film, a road trip indie starring Emilia Clarke, a couple of selections from the Criterion Collection, and a smattering of TV. Read on for the full list:
---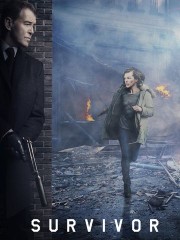 Pierce Brosnan has taken on a few spy roles since relinquishing the signature tux and Walther PPK of cinema's most famous operative, and while they all fall short of even his least impressive 007 efforts, none of them have landed with quite the thud that Survivor did. In James McTeigue's thriller, Milla Jovovich plays an employee at the American Embassy in London who races against time to stop an elusive explosives expert (Brosnan) from committing an act of terrorism. Needlessly convoluted and often unintentionally comical, Survivor impressed precious few critics en route to a dismal 6 percent Tomatometer. If you decide to take your chances with it, the Blu-ray includes a short featurette and five deleted scenes.
---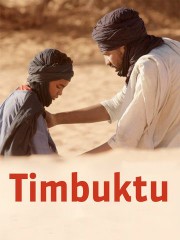 At the other end of the critical spectrum, we have Timbuktu, a powerful drama from Mauritania that earned a nomination for Best Foreign Language Film at this year's Academy Awards. Set in a small town just outside the Islamic State-ruled titular Malian city, the story centers on a cattle herder who runs afoul of newly implemented religious laws when he accidentally kills another man. Unsettling but moving, well-acted, and visually striking, Timbuktu is an elegantly crafted portrait of oppression, and it's Certified Fresh at 99 percent on the Tomatometer. The Blu-ray includes an interview with director Abderrahmane Sissako.
---
ALSO AVAILABLE THIS WEEK:
Spike Island (2012) , starring Emilia Clarke in a coming-of-age story about an aspiring band who take to the road in hopes of delivering their demo tape to the Stone Roses at their latest gig.
The Fisher King (1991) , Terry Gilliam's  comedy-drama starring Jeff Bridges as a despondent radio shock jock and Robin Williams  as the homeless man he helps and bonds with, is available in a new Criterion Collection Blu-ray.
Die Brücke, Bernhard Wicki's Oscar-nominated antiwar film about a group of German teenagers who are recruited into the army to defend their town toward the end of World War II, is Criterion's second Blu-ray offering this week.
Graceland: Season 2 (2014) , USA's crime series about a group of law enforcement officers who are forced to work together from a beach-house headquarters, is available on DVD.
Ripper Street: Season 3 (2014) , the BBC's period drama centered on police investigating London crime in the wake of Jack the Ripper, is available on DVD and Blu-ray.
Workaholics: Season 5 (2015) , Comedy Central's raucous sitcom about three friends who live and work (and party) together, is available on DVD.
This week in TV news, we learned updates on Gotham, Satisfaction, and Community. Plus, Rush Hour gets a TV reboot and Better Call Saul gets a music video!
Gotham is fall TV's most pirated show.
It's official: Gotham, Fox's Certified Fresh Batman prequel, is the hottest new show of the fall. This, according to internet pirates. Variety reported that Gotham has the dubious distinction of having been illegally downloaded 1.3 million times since its debut last Monday — which is at least five times more than any other new show according to the piracy-tracking firm Excipio. Oddly, at least 177,000 of those illegal downloads came from inside the US, where you can stream the first two episodes of Gotham for free on Fox websites. Where's Batman when you need him?
Shirley is dropping out of Community.
Shirley fans will be disappointed to learn that actress Yvette Nicole Brown, who played Shirley Bennett on Community, is leaving the show after five seasons. Confirming the news to TV Guide on Tuesday, Brown cited personal reasons for why she won't be doing the sixth season (ordered by Yahoo! Screen this summer). "My dad needs daily care and he needs me," Brown told TV Guide. "The idea of being away 16 hours a day for five months, I couldn't do it. It was a difficult decision for me to make, but I had to choose my dad." Brown also said she's totally open to whatever Community wants to do with her character, including future guest appearances.
USA renews Satisfaction but not Rush.
Deadline reported Thursday that USA renewed Satisfaction for a second season and Graceland for a third season. The medical drama Rush, which completed its first season in September, was cancelled. Matt Passmore and Stephanie Szostak star as a couple with an unconventional marriage in Satisfaction, described by USA president Chris McCumber as "sparking a cultural conversation about modern love and marriage." Season one of Satisfaction is Certified Fresh at 82 percent. Still no word on the fate of USA's freshman comedy Playing House.
CBS is developing a Rush Hour TV show.
Cougar Town's Bill Lawrence and Blake McCormick will pen the script for an hour-long action-comedy pilot based on the Rush Hour movies, according to The Hollywood Reporter. Similar to the films, which grossed nearly $850 million worldwide, Rush Hour will be about a by-the-book cop from Hong Kong assigned to cocky partner in the LAPD. The CBS pilot joins a growing list of movies adapted into TV shows this development season — one that includes Real Genius, Big, Problem Child, and Minority Report.
Get ready for the Better Call Saul music video this Sunday.
AMC's Breaking Bad marathon, which began in August, concludes this Sunday, Oct. 5. Immediately following the finale at 7:15 p.m., AMC will air a special music video of the Better Call Saul song, written by the show's executive producers Vince Gilligan and Peter Gould, and series composer Dave Porter (who also created the opening theme and score for Breaking Bad). Country artist Junior Brown performs the song for the Breaking Bad spin-off, which stars Bob Odenkirk as Saul Goodman and is expected to premiere in February 2015.
Kicking off the legal news of the day, former 'N SYNC-er Justin Timberlake was awarded a righteous victory as British tabloid News of the World admitted to falsely reporting an affair with a model last July. With a headline reading 'Trousersnake Did Dirty on Diaz,' the story alleged that Timberlake, who is in a two-year relationship with Charlie's Angel Cameron Diaz, cheated with British model Lucy Clarkson. After Clarkson admitted to fabricating the story, Timberlake won a retraction and apology from the publisher; Clarkson was ordered to return the money paid to her for the story. JT's settlement will reportedly be donated to charity. Timberlake's triumph over the News of the World completes his and Diaz' counterattack on the media — just one month ago Diaz successfully sued another tabloid for publishing another infidelity rumor. The burgeoning thespian is currently adding to his screen credits, and has four films on the horizon: Alpha Dog, Black Snake Moan, Killshot, and Diaz co-starrer Shrek 3.
Word has it that Cinderella Man star Russell Crowe, whose infamous phone-throwing incident garnered loads of negative publicity last June, has finally reached a settlement with the hotel employee he injured. According to E! Online, Crowe and Nestor Estrada agreed upon an undisclosed sum, which early speculators had pegged at a whopping $11 million; last Thursday, the New York Daily News had it narrowed to the 'low six figures.' Crowe still has to face criminal charges stemming from the attack — second degree assault and possession of a deadly weapon — which could carry up to seven years in prison.
And finally, the New York maid-to-the-stars arrested last June for stealing from clients Candice Bergen and Robert De Niro has spilled her reason for committing her crimes – her bosses treated her poorly. In a preliminary hearing, Lucyna Turyk-Wawrynowicz explained that she lifted the over $100,000 in jewelry and clothing only from 'people that didn't treat me with respect.' According to court documents, she stole from Bergen ($1,000 suede jacket) and De Niro's wife, Grace Hightower ($96,000 earrings), but not from Isabella Rossellini, who treated her well. Turyk-Wawrynowicz remains in jail, and is facing charges of grand larceny, possession of stolen property, forgery and coercion.