This week on DVD, we've got a Stephen King adaptation that failed to impress critics and a fan-favorite TV series now available in its entirety, as well as a Halle Berry thriller and the first season of a Cinemax horror drama. Read on for the full list.
---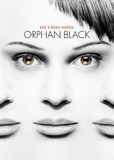 Tatiana Maslany finally won an Emmy in 2016 for her work in this sci-fi series about a woman who discovers she's one of several clones embroiled in a dangerous conspiracy. Now that the final season has ended, the complete series set is available.
---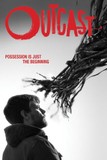 Patrick Fugit stars in this Cinemax horror drama about a disturbed man who attempts to find the deep-seated source of the demonic possessions plaguing his life and spreading through his small town. No information on special features is currently available, and it's only out on DVD for the moment.
---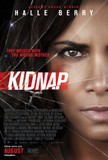 Halle Berry stars in this thriller about a single mom who risks everything to retrieve her abducted son. It comes with a brief recap of the story and characters.
---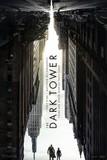 Idris Elba and Matthew McConaughey star in this sci-fi actioner based on the beloved Stephen King novel series about a wandering gunslinger's eternal battle with a mysterious Man in Black who seeks the destruction of the universe. It comes with bloopers, deleted scenes, and a handful of featurettes on various aspects of the film.
Orphan Black introduced fans to yet another Project Leda clone this season, making the list of characters played by Tatiana Maslany longer than the entire cast lists of some other shows. If our count is correct, that's 13 clones under Maslany's belt. What was all that noise about the male Castor clones earlier this season? The sisterhood still is where it's at. The season three finale, "History Yet to be Written," gave us many answers about how the clones came to be, but it also set up a brand new mystery that will test the sisterhood in new ways next season. The finale also gave fans another scene featuring several clones together. Think back and decide which Leda clones deliver the most awesome. [Warning: Season three finale spoilers ahead.]
---
12. Janika, Aryanna, and Danielle
Janika Zingler, Aryanna Giordano and Danielle Fournier are among the European clones seen only in the documents Sarah Manning found in Katja's room back in season one. Not a lot is known about them except that they all were killed by Helena. No doubt they were all awesome in their own ways.
---
11. Jennifer Fitzsimmons
We met the Midwestern Jennifer through a series of video journals she kept at the behest of her Dyad Institute doctors. In them, the once promising swimmer and teacher went from cheerful and positive to sad and defeated as her condition steadily declined. The 28-year-old, wracked by a form of the illness that plagues Cosima, made a final entry in which she said, "Dr. Leekie (Matt Frewer) said that he could help. But he lied… I'm gonna die here."
---
10. Katja Obinger
When the German clone suspected Sarah was posing as Beth back in season one, she uttered the riddle the clones had been using as a secret code, "Just one. I'm a few, no family, too. Who am I?" Her courage and determination allowed her to uncover the Project Leda clones' existence, but she never learned exactly who she was. Helena put a bullet between her eyes before she discovered the whole truth. She would have been a terrific ally for Sarah.
---
9. Krystal Goderitch
Like, we just got to know Krystal and she is put into a coma? Not fair! Sarah and Felix (Jordan Gavaris) thought they were protecting the curious manicurist by keeping her in the dark, but see how that worked out? Poor thing has been a target of the Castor clones, Topside and, it turns out, the Neolutionists in the form of duplicitous Dr. Nealon (Tom McCamus). Apparently she still doesn't know about her sisters, because she wasn't celebrating Alison's election victory at Bubbles.
---
8. Tony Sawicki
Born Antoinette, Tony now identifies as a man and is happy and confident in his skin. Tony didn't seem all that shocked about the history of the clones, maybe because he's already had a major identity crisis as a transgender person. Here's hoping we get to see more of the randy playa who smooched Felix back in season two.
---
7. Charlotte Bowles
The physically challenged child clone Charlotte (Cynthia Galant) was born 20 years after the Project Leda batch that includes Sarah and the others. She and Kira made awesomely creepy dream guides when Sarah had the bizarre reaction to the Castor clones' defective DNA this season in "Certain Agony of the Battlefield." Charlotte's position on this list gets bumped higher after her surprise appearance in the finale. She'll soon be calling Rachel mommy dearest.
---
6. Beth Childs
Without Beth, Sarah never would have discovered she is a clone. Sarah also would never have shagged hottie Paul Dierden (Dylan Bruce), and that would have been a shame for viewers, too. Beth's suicide may have kicked off the series, but she hasn't been far from Sarah's heart ever since. Sarah toasted Beth in the finale's celebration scene. Certainly Beth's advice via a fever dream this season still haunts Sarah: "We do terrible things for the people we love… Stop asking why. Start asking who."
---
5. Rachel Duncan
It would be sexist to call a powerful woman a bitch. But beotch, please! Not even a pencil to the eye and part of her brain can make the former director of the Dyad Institute realize how evil she truly is. She may have been physically impaired for most of season three, but the schemer still had tricks up her sleeve. At least she thought they were her tricks. She orchestrated her escape from Dyad and her sisters, but really the Neolutionists were working all the angles. Now Rachel has a freaky new eye and a renewed relationship with her mother, the supposedly dead Professor Susan Duncan (Rosemary Dunsmore).
---
4. Cosima Niehaus
For being a topnotch scientist, the perpetually smitten smarty Cosima seems to have her head in the clouds when it comes to love. How can she think about matters of the heart at times like these?! But that hopeless romanticism in the face of her illness and the Leda clones' travails makes her special. That compassion spills over into her devotion to their cause; she's trying so very hard to find a cure for the illness that has claimed clone lives and possibly could take hers.
3. Alison Hendrix
Alison brings the laughs to this dark clone world. When she and Felix got together in past seasons, they created some of the best comic scenes of the show. Alison's storylines often seem superfluous to the clone action, but they entertain. Who can forget Alison and Donnie (Kristian Bruun) twerking in the shower of money? Now that Helena is with her sisters, what better couple to show her what a normal life — well, sort of — can be?
---
2. Sarah Manning
A combination of all her sisters' best traits, Sarah is unapologetically herself. Over three seasons, her bad-girl, lone-wolf pose has melted away to reveal a woman with an unstoppable drive to defend her family, a fierce will to live, clever adaptability and ability to go under cover as any of her sisters. She's become less selfish, too, and more understanding that there are gray areas in the dark clone world. Tough decisions have to be made, yet she makes them with a compassion that rivals Cosima's. She is the ultimate clone sister and probably the most awesome clone, but…
---
1. Helena
Without a doubt, Helena is the most complex of the clones. She's scary and sweet, a fighter and a lover. She can dispatch a foe as easily as she bonds with kids. She's a bit crazy, but in her case it's a plus. Her growth over three seasons has been astounding. Seeing her in the finale, sitting down to celebrate with her new family, it's hard to believe that Helena was once a clone assassin. After the abuse she suffered in her life, it's amazing she's able to muster up any feelings other than hate. Hopefully all that sisterly love — and motherhood — won't make Helena too sane. Turns out the Neolutionists were puppet masters of all the players in the Castor-Leda clone drama, and they're coming to get their Adam and Eve.
---
Curt Wagner the former TV critic for RedEye Chicago and current editor of TV Show Patrol. Follow him on Twitter at @showpatrol and read his reviews here.
---
During a sit-down at Chicago's C2E2 convention this weekend with Orphan Black creator John Fawcett and cast members Ari Millen, Dylan Bruce, Maria Doyle Kennedy, and Jordan Gavaris, Rotten Tomatoes uncovered the answers to some of season three's most pressing questions. [Warning: Contains spoilers for the first two episodes of Orphan Black season three.]
---
What's Up With Helena's Scorpion?
"I like to think of it as a spirit guide for them," said John Fawcett, co-creator and director of Orphan Black. The scorpion, which comes from Helena's point of view, is also performed by Maslany (one more character to add to her roster). "A scorpion makes this sort of purring, clicking sound," Fawcett explained. "She did all the layers of those sound effects on top of [the voice], so she would do a purring which was sort of halfway between a cat and a velociraptor. Then we do a clicking track which she would just do with her mouth while the thing walked. Then she would do the vocal the voice. Then we would just layer them together; we would cut it all together. She really created the entire performance of the scorpion." And while the scorpion only exists in Helena's mind, that is a real scorpion on Maslany's face. Give her the Emmy already!
---
What's the Deal with Kira?
Maybe you've sensed that Kira (Skyler Wexler) has something special going on. But the cast isn't about to cop to magical powers. "I don't think anything in the Orphan Black universe is ever magical," said Jordan Gavaris, who plays Sarah's foster brother, Felix. "I don't think we're in elvish territory… I would maybe go as far as to use the word 'alchemy,' but what was considered magical 200 years ago is explained very easily by science now." For Maria Doyle Kennedy (Mrs. S), being a fan of the show as much as she is a part of it, Kira has raised an eyebrow more than once. "I definitely was like, 'Oh, look at the way she healed after that accident.' I like that. I wonder how the hell she was made, what was the difference in [Sarah's] DNA and therefore in Kira's? I'm really hoping it's going to go somewhere… Maybe we could cure diseases on our show."
---
Why Did Rudy Kill Seth?
Ari Millen, who plays the male clones, including newcomers Rudy and Seth, explained the events of Saturday's episode, "Transitory Sacrifices of Crisis," as a "mercy killing." Seth, having had a series of glitches, seemed to be heartlessly put down by his brother, Rudy. But Millen said it comes from a good place. "I really let it build with Rudy… to help create him because we're introduced with Rudy and he's this maniacal, scary guy that we see in this jail cell. For me, it was really important to make him more than just that and flesh him out. His interactions with Seth, his brother, the loving relationship that they had, and then the mercy killing, for me really helped find Rudy in a different way." Millen also said that, had Seth survived, he might have been his favorite clone.
---
Why Does Mark Burn Off His Tattoo?
Mark, the Prolethean we met in season two, has a new dimension now that we know of his clone brothers — not just for us but for the actor too. "I didn't know last season, obviously, that Mark was going to be a clone and I'm glad that I didn't find out because I probably would have played him way differently," Millen said. Not only did Mark dedicate his life to Henrik and run away with Gracie, but he also makes a symbolic (and excruciating) decision to blowtorch his Project Castor tattoo at the end of "Transitory Sacrifices of Crisis." The reason? "The burning of the tattoo is just that one next step of distancing himself from his old life and trying to build the new one, the ideal one, with Gracie," Millen explained.
---
Who Are the Bad Guys?
Orphan Black has no shortage of untrustworthy characters, and topping that list right now is Paul (Dylan Bruce). "Ultimately, [Paul] has a task and he has goals but he's also answering to someone much higher up than we have yet to see," Bruce said. "I really got who this guy was [this season]. I got why he did what he did the prior two seasons, good and bad." And as evidenced this past week, he does have feelings for Sarah. As for good and bad, director Fawcett likes Orphan Black to exist in the gray areas. "There's a bad guy and then you're like, 'Wait a second. Are they a bad guy? Why do I care about this person, then, if they're so bad?'" Fawcett said. "A lot of it is really wanting to understand why people do the things they do."
---
Is There a Plan for the Ending?
Fawcett, who co-created the series with Greame Manson, caused a stir when he said that Orphan Black is a five-season story. "I got a little spanked over that one," Fawcett admitted. "Let's say when we were initially designing this, yes, we were talking about five seasons. We were trying to design a story that would have a beginning, middle, and end." So, for those doubting that Orphan Black has an endgame, Fawcett is adamant that it does. "I want to know how the thing ends so that we can be focused on telling a cohesive story. I think that's what's really important," Fawcett said. "I don't want this to feel like we're just floating around and trying to invent stuff from season to season. It really needs to feel like we have a clear way that we're going forward."
---
What Is Orphan Black Saying About LIfe?
For Gavaris, Orphan Black upends so much about the normative narrative about being human. "I think, and I love this term, it's about the mythology that we tell each other about what it means to be humans and how it's just not true… The mythology of the man, the mythology of the woman, the mythology of the lesbian, the science geek, the gay man, the housewife, they're all myths." And the term "orphan" is not lost on Kennedy, who plays Sarah and Felix's foster mother. "I think it's about defining your family," Kennedy said. "I think that's what it's really about, and about the fact that your family doesn't need to be so crazy, lifestyle-brochure, nuclear type-one. It can be of many shapes and sizes or colors or formations or lots of different people in it."
Orphan Black airs Saturday at 9 p.m. on BBC America. See reviews for season three here.
---
Better Call Saul ends its first season this month, so now you can watch every episode in one 10-hour binge (and then wait forever like the rest of us for season two). And there's still time to catch up on comedies Louie and Silicon Valley, before they come back this month. For those of you curious about joining the Clone Club, now is the time to binge the first two seasons of Orphan Black in time for Apr. 18. These, and other recommendations are below to satisfy any binge-watching tastes this month!
---
What it is: Before he was Saul Goodman in Breaking Bad, Albuquerque's shadiest (and funniest) lawyer was Jimmy McGill.
Why you should watch it: For people who like to watch everything at once, season one will be ready for you to view in its entirety after the finale on AMC, Tuesday, Apr. 7. Essential viewing for Breaking Bad fans, Better Call Saul is also a stand-alone drama, engrossing and darkly comic, with knock-out performances by Bob Odenkirk and Jonathan Banks.
Where to watch: Every episode of season one is available on Amazon Instant Video, Google Play, iTunes, Xbox Video, and Vudu.
Commitment: 10 hours.
---
What it is: After seeing "herself" jump in front of a train, a young woman discovers she is a clone and, with the help of the others like her, falls into a conspiratorial whirlwind of mystery and deception.
Why you should watch it: Tatiana Maslany has received attention her performances as each clone, but that's not the only reason to watch. Suspense, drama, action, and a touch of tongue-in-cheek humor make this one a must-see for fans of varying genres.
Where to watch: Orphan Black returns with its season three premiere on Apr. 18. Seasons one and two are available on Xfinity, iTunes, Amazon Prime, Vudu, Sony Playstation, Google Play, Xbox Video, and DirecTV. Both seasons are also available on Blu-ray and DVD.
Commitment: 20 hours.
---
What it is: Kurt Sutter's hit series from FX follows the exploits of the biker club SAMCRO, and its "president" Jax Teller (Charlie Hannum).
Why you should watch it: Sons of Anarchy rode off into the sunset earlier this year and left a legion of loyal fans and adoring critics in its wake. The Shakespearean themes of this gritty drama give poetic undertones to the violent lives (and deaths) of these characters.
Where to watch: Seasons one through six are streaming on Hulu Plus, Amazon Prime, and Netflix. Season seven will debut on Netflix on Apr. 25. Every episode is also available on Amazon Instant Video, iTunes, Vudu, Xbox Video, and Google Play.
Commitment: 85 hours.
---
What it is: In Mike Judge's comedy set in Bay Area's tech universe, Richard (Thomas Middleditch) and his team of socially awkward developers make an app, catching the attention of the area's billionaire investor.
Why you should watch it: Short and sweet, season one of Silicon Valley is an easy catch-up before season two premieres on Sunday, Apr. 12. The cast, featuring Middleditch, T.J. Miller, and Kumail Nanjiani, perfectly capture the oddball characters who rule the Internet.
Where to watch: Seaon one is available on HBO Go, Amazon Instant Video, Google Play, iTunes, Xbox Video, and DVD and Blu-ray.
Commitment: 4 hours.
---
What it is: Penny Dreadful creates a frightening variant of Victorian London, where horrific figures from classic literature such as Dr. Frankenstein, the Creature, Dorian Grey co-exist and terrorize the city.
Why you should watch it: The gore is intensified by the element of high drama, earning season one a Certified Fresh Tomatometer score of 78 percent.
Where to watch: Penny Dreadful season two begins May 3 on Showtime. Seasons one is available on Showtime Anytime, iTunes, Vudu, and Amazon Instant Video. It's also available on Blu-ray and DVD.
Commitment: Eight hours.
---
What it is: This prequel to Treasure Island chronicles the rise of John Silver (Luke Arnold) and the adventures of Captain Flint (Toby Stephens).
Why you should watch it: The series, which just finished airing season two, takes a deeper look at the politics during the Golden Age of Piracy than the usual swashbuckling and copious use of the phrase, "Arrrrrr!"
Where to watch: Both seasons are streaming on Starz Play. Every episode is also available on Amazon Instant Video, iTunes, Vudu, and Google Play.
Commitment: 20 hours.
---
What it is: Three gay men ride the turbulent waves of the San Francisco dating scene while maintaining their friendships and careers.
Why you should watch it: Though recently canceled, season two of Looking begins streaming on iTunes on Apr. 20. Its honest depiction of sexual and emotional issues grabbed critics' attention with season one, which is Certified Fresh at 89 percent, and continued to impress critics and fans (currently petitioning for its revival) throughout its short run.
Where to watch: Seasons one and two are available on HBO Go and iTunes (season two iTunes as of Apr. 20). Season one is also available on Vudu, Google Play, YouTube, X Box Video, and Amazon Instant Video. Season one is available on Blu-ray and DVD (season two is available for pre-order).
Commitment: Nine hours.
---
What it is: A family drama set in Los Alamos, NM, portrays the development of the Manhattan Project and the invention of the atomic bomb.
Why you should watch it: Manhattan uses the government's top secrecy to explore drama and intrigue on a family level. It also drives you to root for this band of scientists struggling with the dilemma of creating such a fearsome weapon, and not being able to tell their loved ones about it.
Where to watch: Season one is available on Hulu Plus, iTunes, Vudu, Google Play, Xbox Video ,and YouTube Purchase.
Commitment: 13 hours.
---
What it is: In this quasi-autobiographical FX series, Louis CK plays himself, a stand-up comedian and single dad living in New York City.
Why you should watch it: Louis CK's encapsulation of the human experience is at once hilarious and sad and his hometown of The Big Apple is the perfect setting for examining everything wonderful, awful, and downright weird about people.
Where to watch: Seasons one through four are available with a subscription to Amazon Prime and Netflix. All four seasons are also available on Google Play, iTunes, PlayStation, Vudu, XBox Video, and DVD.
Commitment: 27 hours, and with season five coming to FX on Apr. 9, you better start now!
---
What it is: FBI agents Fox Mulder (David Duchovny) and Dana Scully (Gillian Anderson) investigate unexplained paranormal phenomena. Mulder wants to believe, but Scully is a skeptic.
Why you should watch it: With the announcement of an X-Files reboot, there's no time like to present to familiarize yourself with the show — especially if you're a fan of aliens, conspiracies, unexplained phenomena, or just really good mysteries.
Where to watch: All nine seasons of The X-Files are available on DVD and streaming on Amazon Prime, Hulu Plus, and Netflix. You can also download every episode from iTunes and Vudu.
Commitment: 154 hours.
---
Which of these shows would you recommend to a friend? Let us know in the comments section below!
In a sit-down at Comic-Con with the cast of BBC America's Orphan Black on Friday, Rotten Tomatoes picked up some fun facts about life on the set and what the actors think of their characters. [Caution: season two spoilers below!]
1. Not even Tatiana Maslany is sure how to feel about Helena.
When asked whether or not we're supposed to like Helena, Maslany said, "I think you shouldn't know how you are supposed to feel about her because I don't know."
Maria Doyle Kennedy who plays Mrs. S was quick to defend everyone's favorite frizzy-haired sestra. "She had bad nurture. She didn't learn how to do good things so we can forgive her a lot, I think."
Jordan Gavaris (Felix) believes that maybe there's a little bit of Helena in all of us. "We all do bad things… but I will say, many people have been in this situation before where if there was nobody around and there were no consequences — people have gotten angry enough — they would kill someone. We have to admit that about ourselves."
"I just love that Helena is more easily forgiven than Rachel is," Maslany added. "People are like, 'Aw, Helena's so cute, but Rachel." Gavaris agreed: "She deserves a pencil in the eye."
2. Dylan Bruce is relieved that Paul isn't "a total douchebag."
"I'm glad that we actually saw his true intentions at the end of the season where he was playing a double agent the whole time — and he was involved in the Castor project so you know he wasn't a total douchebag the entire season," Dylan Bruce (Paul Dierden) said. "I shot that Felix scene when I had to frame Felix and I was like, 'Oh my God. People are going to hate me, and this is going to be the worst,' but, no, he comes back and he redeems himself by helping Sarah out, and that's about as deep as I can get with Paul because he is a man of mystery and always will be."
3. Mrs. S's house is everyone's favorite set.
"There's something really cool too that happens in Mrs. S's house that Jordan and I have talked about," Maslany explained. "It feels like coming home. The set is next to Felix's loft and Alison's rehab place, but it feels like home for some reason. Something in the air. The scenes are lit a certain way and Kira's there and there's just something different about it. Comforting."
4. Alison and Donnie had a dance party during the garage scene.
Maslany and Kristian Bruun (Donnie) first met when they started shooting Orphan Black, but their behind-the-scenes rapport has helped to make them convincing as a married couple. "We spend a lot of time just being goofballs back behind the cameras, and that builds a really strong friendship that feels older than it is," Bruun said. "That kinda helps to feed the sense of marriage and the time that those two characters have been together."
Part of their mischief involves a stolen Bluetooth speaker. "We do a lot of dancing. If it's one in the morning or two in the morning and we're still filming and we're going a little bit crazy — like in the garage scene with Leekie's body, [after] a couple of days being in that garage covered in dirt, super-tired, super-long days — we were just getting bonkers, so we actually stole [director] T.J. Scott's remote speakers… and we started playing music and having dance parties just to keep going so that we'd be energized to bury that damn body."
5. Jordan Gavaris is learning taekwondo.
Gavaris doesn't know what types of action scenes are coming Felix's way in season three, but he is learning taekwondo (at least, we hope that wasn't a joke). "Every time I go to these expos or these conventions or I'm doing TCAs, I'm always in a panic to say, 'I think this is what's going to happen.' I have no idea what's going to happen next year."
One thing Gavaris is learning for Felix's character is how to be more vulnerable as an actor. "I've been investigating myself a lot and trying to get myself more comfortable with telling stories about uncomfortable things like pain or heartbreak or grief," Gavaris said. "I'm trying to be more comfortable telling those stories in my work and showing people that I know what that's about. That's kind of a scary thing to do as an actor because you have to admit that you are vulnerable, and you hurt, and you've hurt people, and you're not always good all the time."
6. The clone dance party was meant to be "relaxing."
Orphan Black co-creator John Fawcett talked about the epic clone dance party that showed four of the clones interacting in the same scene — which at once delighted and made fans nervous. "[Clone Dance Party] took two days. That was a thing where we were like, 'This episode is just going so fast, and there's so much pace and momentum behind it, so… Let's just have something where we can go ahhh and just relax for a little bit and do something fun.'
"And, of course, I didn't even think — I was like, 'This is exciting! We'll have a clone dance party,' but I didn't realize none of the fans were thinking that it was a nice, relaxing moment. Everyone was on the edge of their seat, thinking that something bad was going to happen."
7. Felix and Jordan have different clone favorites.
Everyone in the cast has a different favorite clone. Maslany joked that hers was Danielle (the dead clone whose passport Sarah found in a briefcase). Kennedy's is Alison. Jordan Gavaris is split. Felix's favorite clone is Sarah, but not Gavaris's. "I love Cosima," he said.
8. Ari Millen was supposed to be killed off in episode six.
According to co-creator Greame Manson, Ari Millen's character Mark was supposed to die during episode six of season two. "We knew we wanted to introduce project Castor. It was part of our long-term plan, but we did not know who that was going to be — whether that was someone who was going to come from our ranks, or whether that was going to be someone new," Manson said. "And it was largely John [Fawcett] directing Ari that was instrumental in saying, 'We can't kill this guy.'"
Ari Millen's pardon came during episode six of this past season. "Because he'd done all these great scenes and done all this work, [and] we really, really liked him as an actor, we decided to not kill him," Fawcett said. "And it was right about that time that we were like, 'You know what? Actually, no one is going to expect this, and it makes perfect sense for the way we want to shape our mystery going forward into the following season.' So that was exciting. It was a really cool discovery."
9. Paul is done with Rachel, but hasn't written off Sarah.
When asked whether or not Sarah and Paul are headed for another hook-up, Bruce is keeping his options open. "If you like a couple, you would always try to drive a wedge between them, and I think the introduction of the Cal character really did that, and I think Paul harbors some guilt over what happened to Beth so he sees redemption in Sarah and he always has. So you never know. But not with Eyepatch Rachel! I don't think he wants none of that anymore!"
10. The writers say the plan is set.
Decisions such as reprieving Mark at the last minute and making him into one of the many Castor Project clones might make fans nervous that Orphan Black's Fawcett and Manson are making up too much as they go along. In the big picture, however, Fawcett assured us that they're not.
"It's pretty set," Fawcett said. "How we get there changes constantly, and it evolves and gets more complex. As we get more story behind us, it becomes clearer."
For more TV news, visit the Rotten Tomatoes TV Zone.
One of TV's most cultishly adored series, Orphan Black is back for season two on April 19. We give you what you need to know to jump into BBC America's paranoia-drenched sci-fi series.
Orphan Black
What's the premise? Small-time grifter Sarah Manning (Tatiana Maslany) discovers that she's one of a number of clones. While searching desperately for the others, Sarah finds herself pursued by sinister forces that may hold the key to her existence.
What's it like? Like the Bourne movies, Orphan Black features a protagonist who's frantically searching for the origin (and meaning) of her existence — often under gloomy, overcast skies. Sarah (Tatiana Maslany), the main focus of the series, bears more than a passing resemblance to Lisbeth Salander from The Girl with the Dragon Tattoo — she's a black-clad fringe-dweller and a skilled amateur sleuth who can adapt to even the most perilous situations.
Where can I see it? The second season premieres April 19 at 9 p.m. on BBC America. If you've got an Amazon Prime subscription, you can watch the first season for free; otherwise, it's available for purchase on Amazon, iTunes, Vudu and other digital platforms. You can also catch it on BBC America before season two premieres.
How long will it take? Season one is comprised of 10 episodes of 43 minutes apiece. Give yourself a week to get caught up.
What do the critics think? Season one was one of the best reviewed shows of 2013; it was Certified Fresh at 92 percent on the Tomatometer. Critics were impressed with the show's brisk pace and clever conceit — as well as Maslany's astonishing central performance. "[Orphan Black] boasts terrific writing that's packed with plenty of twists and turns and merrily straddles genres, from cop drama to medical thriller to pure farce," raved Ethan Alter of Television Without Pity. " You can't give Maslany enough credit here," wrote Tim Goodman of the Hollywood Reporter. "This is a series that feels as confident as any you'll see on TV right now, and it has the added benefit of being a sci-fi show without much heavy sci-fi, broadening its appeal. The story moves quickly, is thrilling at every turn and has surprisingly solid acting on every level."
Why should I watch this? Two words: Tatiana Maslany. She's fantastic. Her assignment couldn't have been easy — there are numerous scenes in which she's acting opposite several versions of herself — and yet Maslany is able to make each of the clones so distinctive in personality and manner that there's never a question of who we're watching at a given time. Beyond the performances, what makes Orphan Black so compulsively watchable is that it takes an undeniably intriguing premise and lets it play out within a vividly plausible universe. It's a sci-fi show that never gets bogged down in minutiae; it's a drama that's often very funny; and it's atmospheric and stylish without ever losing sight of the human element.
What's my next step? If you're looking for a little more sci-fi in your speculative fiction, Battlestar Galactica is another show about identity and mysterious origins. If you seek another show featuring a strong female protagonist with a yen for disguise, Alias or Nikita will probably do the trick.
What do you like about Orphan Black? How would you explain it to a newbie? Get in on the conversation here.