Featuring a freshman hit's highly anticipated second season (His Dark Materials), an Oscar winner's swan song on a beloved streaming series (The Crown), two U.K. transplants vying for our American adoration (Save Me and The A Word), and a reboot of an animated cult classic from producer Steven Spielberg (Animaniacs), our small screens are offering enough to be thankful all November long.
---

89% The A Word (Sundance)
What it is: When five-year-old Joe Hughes is diagnosed with autism after showing signs of social blocks, encyclopaedic memory, and more, it turns his parents, Alison and Paul, and the rest of the Hughes family upside down. The A Word tells their story — warts, laughs, tears and all.
Why you should watch it: The "A" of The A Word is less scarlet of Hester Prynne lore and more a source of light, strength, and, sure, stress and confusion — but what child doesn't come with all of the above? That's what makes this acclaimed U.K. hit so great: Its heartwarming, too-little-seen portrayal of a family navigating life with a young autistic child and the challenges and joys along the way. It's now making its way back overseas to air its third season stateside Nov. 4 on Sundance.
Where to watch: Amazon, SundanceTV
Commitment: Approx. 12 hours (for the two seasons)
---

- - Young Sheldon (CBS)
What it is: We all know that The Big Bang Theory's Sheldon (as played by Emmy winner Jim Parsons) has a one-of-a-kind genius mind, but did you ever wonder just what he was like as a kid? Young Sheldon answers that question and then some while charting the boy-genius's life.
Why you should watch it: Young Sheldon provides something that we haven't seen before: a reinterpretation of a beloved multi-camera sitcom character as a  heartwarming, single-camera, family-friendly dramedy. Better yet, because this is a prologue series to Parson's Sheldon, our protagonist's mother, Mary, is played by Zoe Perry, the real-life daughter of Laurie Metcalf, who, in a small-screen first, stars as the same character on The Big Bang Theory. Season 4 premieres Nov. 4 on CBS.
Where to watch: Amazon, CBS All Access, FandangoNOW, Google Play, Microsoft, Vudu
Commitment: Approx. 25 hours (for the first three seasons)
---

100% Save Me (Peacock)
What it is: A long-estranged father throws himself full throttle into finding his missing daughter after he's arrested as a suspect in the kidnapping. Never giving up, the truths his slow-boiling revelations uncover (both about the case and himself) make for a television series as absorbing as it is trying.
Why you should watch it: Between Phoebe Waller-Bridge and Michaela Coel, we sure do love British talent who can create and star in their own series. With Save Me and its second season (coined Save Me Too), we can now add Lennie James (The Walking Dead) to that growing list. So dedicated and lived-in is his performance on the series, which he also created and produced, that it's a wonder how he didn't lose himself to the harrowing material presented onscreen. But falling in love with James and his Nelly just makes all the ensuing reveals in this propulsive mystery that much more of a gut punch. Season 2 makes its stateside debut Nov. 5 on Peacock.
Where to watch it: Peacock
Commitment: Approx. 4.5 hours (for the first season)
---

90% The Crown (Netflix)
What it is: While The Crown will ultimately chart Queen Elizabeth II's life from her 1947 wedding to Philip, Duke of Edinburgh, to the present day, seasons 1 and 2 of this sprawling royal drama cover the first half of that period through the early days of her reign. Golden Globe winner Claire Foy starred as the titular monarch before Oscar winner Olivia Colman took the reins for seasons 3 and now 4.
Why you should watch it: Oh, how we've missed The Crown! As one of Netflix's most decorated series, this period drama should be mandatory viewing for anyone with not just an interest in world history and the British monarchy, but an interest in first-rate prestige TV. Exquisitely acted, written, directed, and designed, The Crown was, upon its premiere, Netflix's most expensive series to date – and year after year it proves well worth the investment. Season 4 promises fireworks from Colman and Helena Bonham Carter's final outing before the series moves on to the Queen's later years, embodied by Imelda Staunton; plus, the introduction of another iconic royal this year, Princess Diana (Emma Corrin), is all the more reason to catch up with a binge. Season 4 premieres Nov. 15 on Netflix.
Where to watch: Netflix
Commitment: Approx. 30 hours (for the first three seasons)
---

81% His Dark Materials (HBO)
What it is: This complex fantasy adventure follows Lyra Belacqua (Dafne Keen) as she fulfills her quest to liberate her world from a domineering theocracy called the Magisterium, which restricts its citizens from using magic and tears children apart from their soul-like animal spirits called daemons. Adventures with other worlds and dimensions, witches, armored bears, and more abound.
Why you should watch it: With Jack Thorne and HBO's His Dark Materials adaptation, Philip Pullman's much-beloved fantasy trilogy finally gets the screen treatment it deserves. (The less said about the Nicole Kidman-starring 2007 film, The Golden Compass, the better.) Larger-than-life set pieces, transporting CGI and special effects (Lin-Manuel Miranda's hot air balloon adventures as Lee Scoresby are as fearsomely impressive as Iorek Byrnison the talking bear), and heart-wrenching performances to match (particularly from its young star Keen and Golden Globe winner Ruth Wilson as Mrs. Coulter) all come together to become the exact escape we need during these trying times. Season 2 premieres Nov. 16 on HBO.
Where to watch: Amazon, FandangoNow, Google Play, HBO Max, Microsoft, Vudu
Commitment: Approx. 8 hours (for the first season)
---

86% For Life (ABC)
What it is: Loosely based on the true story of Isaac Wright Jr., Hank Steinberg's timely ABC drama follows Aaron Wallace, a fictional club owner who gets a life sentence after being wrongfully convicted for drug trafficking. In an attempt to flip the system from the inside, he then earns his law degree and fights to turn over his and others' sentences.
Why you should watch it: While For Life's at-times weighty material risks feeling unfit for a network procedural, its truthful and empathetic scripts, its talented ensemble that can carry its weight, and its sterling performance from leading man Nicholas Pinnock as Aaron help it to avoid any pitfalls and keep us ready and waiting for another round. Season 2 premieres Nov. 18 on ABC.
Where to watch: Amazon, FandangoNow, Google Play, Hulu, Vudu
Commitment: Approx. 9 hours (for the first season)
---

- - Animaniacs (Hulu)
What it is: The water tower–dwelling Warner kids Yakko, Wakko, and Dot are back and, well, even more animaniacal than before! This years-in-the-making reboot brings our favorite characters back together as they wreak havoc on the famed Warner Bros. studio lot and the talented folks that work it. Throw in scheming mastermind mice Pinky and the Brain — all voiced by the original voice actors — and it's sure to scratch our itch for nostalgia (and a new favorite 'toon for the kids).
Why you should watch it: Produced originally in the 1990s by Steven Spielberg's Amblin Entertainment as part of the WB's kids lineup, Animaniacs earned a cult following thanks to its wacky characters, its fast-and-loose premise, its celebrity elbow-rubbing, and its humor geared as much to adults as children. The rebooted series drops 13 episodes Nov. 20 on Hulu.
Where to watch: Amazon, Google Play, Hulu, Microsoft
Commitment: Approx. 35 hours (for the first five seasons)
---
Thumbnail images by Alex Bailey/HBO, ©Warner Brothers courtesy Everett Collection, Liam Daniel/Netflix
On an Apple device? Follow Rotten Tomatoes on Apple News.
The international drama series The A Word follows 5-year-old Joe (Max Vento), and Joe's parents, Paul (Lee Ingleby) and Alison (Morven Christie), who struggle with parenting philosophies after their young son is diagnosed on the autism spectrum. Check out this exclusive clip from episode five, "Goodbye," as the family is hit hard when Joe's helper, Maya (Julia Krynke), might be deported. The A Word airs on SundanceTV on Wednesday, August 10th at 10/9c.
This week at the movies, we'll pay a visit to the final frontier (Star Trek Beyond, starring Chris Pine and Zachary Quinto), prehistoric times (Ice Age: Collision Course, with voice performances by Ray Romano and Queen Latifah), and some dimly-lit rooms (Lights Out, starring Teresa Palmer and Maria Bello). What do the critics have to say?
---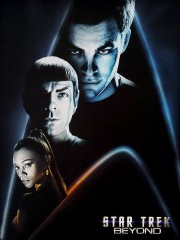 The Star Trek faithful have weathered their fair share of ups and downs with the franchise over the years, and when reboot helmer J.J. Abrams departed the bridge after 2013's Into Darkness, he left an air of uncertainty in his wake. Fortunately for fans, it appears that incoming director Justin Lin has done the series a solid with this weekend's Star Trek Beyond: reviews describe an installment that continues the amped-up action Abrams introduced while still leaving room for the thoughtful sci-fi that's always been a Trek hallmark. In fact, critics say the story — which finds our heroes shipwrecked on a distant planet while doing battle with the fearsome Krall (Idris Elba) — serves as a worthy celebration of the saga's 50th anniversary that also works pretty well as a standalone adventure. Star Trek locked down the "live long" part of Spock's oft-quoted credo years ago; with Beyond, it seems a safe bet to prosper.
---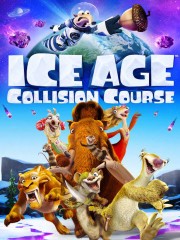 For parents of young children, cinematic standards tend to be applied on a sliding scale — if a movie holds up reasonably well as a shared diversion, it doesn't have to be a classic. But even by those relaxed standards, not all kid-friendly cartoons are created equal, and critics say Ice Age: Collision Course offers particularly painful proof. Five installments in, it can't be getting any easier to dream up new adventures for Manny the mammoth (Ray Romano), Sid the sloth (John Leguizamo), and their pals; unfortunately, reviews point to a tired outing that shows every bit of that creative strain, with a rote story that falls back on a barrage of noisy action and stale jokes. For parents of little ones who love Ice Age, this weekend may represent a Collision Course with misery — but for everyone else, there are plenty of superior animated alternatives.
---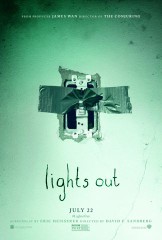 It wasn't all that long ago that summer was a reliable dumping ground for cheapo horror flicks offering little more than 90 minutes of air conditioning and a few mildly effective jump scares, but in recent years, genre filmmakers have really started upping their game. According to most critics, Lights Out is the latest example of this welcome trend: a terrifically effective chiller about a shadowy horror preying on multiple generations of a family, and the panicked but determined efforts of a young woman (Teresa Palmer) to vanquish that evil. A feature-length version of director David F. Sandberg's acclaimed short film, Lights Out may not necessarily go anywhere new, but his confident work, talented cast, and scary premise add up to a summertime horror movie that should leave fans screaming for all the right reasons.
---
What's New on TV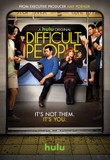 Difficult People picks up even more momentum in its sophomore season, upping the addictive yet somehow relatable nastiness of its leads with fast-paced — and possibly therapeutic — hilarity.
---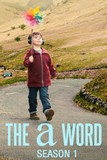 The A Word overcomes an uneven start to offer a thoughtful, warm-hearted look at the engagingly messy lives of its protagonists — and a glimpse of challenges too rarely seen or discussed on television.
---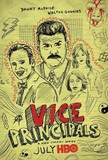 Vice Principals is sporadically amusing and benefits from its talented stars, but its mean-spirited humor sometimes misses the mark.
---
Also Opening This Week In Limited Release
While not as chock full of premieres as the fall TV season, summer can churn out some doozies of its own. Like we did around this time last year, we'll be treated to shows that draw immediate engagement (Mr. Robot, Penny Dreadful, Orange is the New Black, Wayward Pines), television movie premieres (Sharknado: The 4th Awakens, The Dresser, All The Way), and special events (Just Let Go – Lenny Kravitz Live, Every Brilliant Thing, SyFy Presents Live from Comic-Con). Add some anticipated series premieres (Roadies, Lady Dynamite, Outcast, Preacher) and miniseries (Roots, Houdini & Doyle, O.J.: Made in America) to the mix, and your DVR hard drives are sure to reach max capacity. So the questions is, which shows will you be deleting first, and which will rise to the pinnacle of your summer viewing list of faves? Check out the full (ever growing) list here:
---
May | June | July | August | TBA 
---
 May
Sunday, May 1
Penny Dreadful season three premiere, 10 p.m., Showtime
Monday, May 2
Claude Lanzmann: Spectres of the Shoah television movie premiere, HBO
Houdini & Doyle miniseries premiere, 9 p.m., FOX
Tuesday, May 3
Person of Interest season five premiere, 10 p.m., CBS
Wednesday, May 4
Maron season four premiere, 9 p.m., IFC
Thursday, May 5
Flowers series premiere (US), Seeso
Marseille series premiere, Netflix
Friday, May 6
Grace and Frankie season two premiere, Netflix
Sunday, May 8
Wallander season four premiere, 9 p.m., PBS
Monday, May 9
Every Brilliant Thing special event premiere, HBO
Tuesday, May 10
First Impressions series premiere, 10:30 p.m., USA
Wednesday, May 11
Chelsea series premiere, Netflix
Thursday, May 12
Submission series premiere, 11 p.m., Showtime
Friday, May 13
Just Let Go –  Lenny Kravitz Live special event premiere, 8 p.m., Showtime
Wednesday, May 18
Royal Pains season eight premiere, 10 p.m., USA
Friday, May 20
Doctor Thorne series premiere (US), Amazon
Lady Dynamite series premiere, Netflix
Masters of Illusion season three premiere, 8 p.m., CW
Saturday, May 21
All the Way television movie premiere, 8 p.m., HBO
Sunday, May 22
Preacher series premiere, 10 p.m., AMC
Monday, May 23
Whose Line is it Anyway? season 12 premiere, 9 p.m., CW
Wednesday, May 25
Wayward Pines season two premiere, 9 p.m., FOX
Friday, May 27
Bloodline season two premiere, Netflix
The Do-Over television movie premiere, Netflix
Monday, May 30
So You Think You Can Dance season 13 premiere, 8 p.m., FOX
The Dresser television movie premiere (US), 9 p.m., Starz
Roots miniseries premiere, 9 p.m., History, Lifetime, and A&E
Mistresses season four premiere, 10 p.m., ABC
Tuesday, May 31
Peaky Blinders season three premiere, Netflix
Powers season two premiere, Playstation Network
Maya and Marty series premiere, 10 p.m., NBC
Scream season two premiere, 10 p.m., MTV
---
 June
---
Wednesday, June 1
Rock this Boat: New Kids on the Block season two premiere, 8 p.m., POP
Young & Hungry season four premiere, 8 p.m., Freeform
Baby Daddy season five return, 8:30 p.m., Freeform
Kingdom season two return, 9 p.m., DirecTV
Cleverman series premiere, 10 p.m., Sundance
The Night Shift season three premiere, 10 p.m., NBC
Thursday, June 2
Hibana: Spark series premiere, Netflix
Beauty and the Beast season four premiere, 9 p.m., CW
Quincy Jones: Burning the Light television movie premiere, 10 p.m., HBO
Friday, June 3
Comedy Bang! Bang! season five premiere, 11 p.m., IFC
Outcast series premiere, Cinemax
Sunday, June 5
Feed the Beast series premiere, 10 p.m., AMC
Monday, June 6
Angie Tribeca season two premiere, TBS
Barbarians Rising miniseries premiere, 9 p.m., History
Devious Maids season four premiere, 9 p.m., Lifetime
Rizzoli & Isles season seven premiere, 9 p.m., TNT
UnREAL season two premiere, 10 p.m., Lifetime
Tuesday, June 7
Casual season two premiere, Hulu
Friday, June 10
Voltron: Legendary Defender series premiere, Netflix
Saturday, June 11
Hell on Wheels season five return 9 p.m., AMC
O.J.: Made in America miniseries premiere, 9 p.m., ABC
The American West miniseries premiere 10 p.m., AMC
Sunday, June 12
Difficult People season two premiere, Hulu
Ride with Norman Reedus series premiere, 10 p.m., AMC
Monday, June 13
Guilt series premiere, 9 p.m., Freeform
BrainDead series premiere, 10 p.m., CBS
Major Crimes season five premiere, 10 p.m., TNT
Tuesday, June 14
Animal Kingdom series premiere, 9 p.m., TNT
Uncle Buck series premiere, 9 p.m., ABC
Wrecked series premiere, 10 p.m., TBS
Thursday, June 16
Aquarius season two premiere, 9 p.m., NBC
Friday, June 17
Orange is the New Black season four premiere, Netflix
Saturday, June 18
Mother, May I Sleep with Danger television movie premiere, 8 p.m., Lifetime
Sunday, June 19
Endeavour season three premiere (US), 9 p.m., PBS
The Last Ship season three premiere, 9 p.m., TNT
The Jim Gaffigan Show season two premiere, 10 p.m., TV Land
The Tunnel series premiere (US), 10:30 p.m., PBS
Monday, June 20
The Fosters season four premiere, 8 p.m., Freeform
Odd Mom Out season two premiere, 10 p.m., Bravo
Tuesday, June 21
Pretty Little Liars season seven premiere, 8 p.m., Freeform
Wednesday, June 22
Big Brother season 17 premiere, 8 p.m., CBS
American Gothic series premiere, 10 p.m., CBS
Thursday, June 23
Queen of the South series premiere, 10 p.m., USA
Thirteen series premiere, 10 p.m., BBC America
Friday, June 24
The Fundamentals of Caring television movie premiere, Netflix
Saturday, June 25
Center Stage: On Pointe television movie premiere, 8 p.m., Lifetime
Sunday, June 26
Dancing on the Edge series premiere (US), 8 p.m., PBS
Ray Donovan season four premiere, 9 p.m., Showtime
Murder in the First season three premiere, 10 p.m., TNT
Roadies series premiere, 10 p.m., Showtime
Tuesday, June 28
Dead of Summer series premiere, 9 p.m., Freeform
Zoo season two premiere, 9 p.m., CBS
Thursday, June 30
Sex&Drugs&Rock&Roll season two premiere, 10 p.m., FX
---
 July
---
Friday, July 1
Between season two premiere, Netflix
Marcella series premiere (US), Netflix
Marco Polo season two premiere, Netflix
Killjoys season two premiere, 9 p.m., SyFy
Dark Matter season two premiere, 10 p.m., SyFy
Sunday, July 3
The Hunt series premiere (US), 9 p.m., BBC America
Wednesday, July 6
Duck Dynasty season nine premiere, 9 p.m., A&E
Tyrant season three premiere, 10 p.m., FX
Wahlburgers season five premiere, 10 p.m., A&E
Sunday, July 10
The Circus: Inside the Greatest Political Show on Earth season one return, 8 p.m., Showtime
DB Cooper miniseries premiere, 9 p.m., History
The Night Of series premiere, 9 p.m., HBO
Monday, July 11
Making of the Mob season two premiere, 10 p.m., AMC
Wednesday, July 13
Penn & Teller: Fool Us season three premiere, 8 p.m., CW
Suits season six premiere, 9 p.m., USA
The A Word series premiere, 10 p.m., Sundance
Mr. Robot season two premiere, 10 p.m., USA
Friday, July 15
East Los High season four premiere, Hulu
Stranger Things series premiere, Netflix
Tony Robbins: I Am Not Your Guru television movie premiere, Netflix
Sunday, July 17
Power season three premiere, 9 p.m., Starz
Ballers season two premiere, 10 p.m., HBO
Vice Principals series premiere, 10:30 p.m., HBO
Thursday, July 21
SyFy Presents Live from Comic-Con special event premiere, 8 p.m., SyFy
Friday, July 22
Bring It! season three return, 9 p.m., Lifetime
Saturday, July 23
Looking: The Movie television movie premiere, 10 p.m., HBO
Sunday, July 24
Ozzy and Jack's World Detour series premiere, 10 p.m., History
Survivor's Remorse season three premiere, 10 p.m., Starz
Tuesday, July 26
MadTV series premiere, 9 p.m., CW
Born This Way, season two premiere, 10 p.m., A&E
Thursday, July 28
Ripper Street season four premiere (US), 10 p.m., BBC America
Friday, July 29
Home: The Adventures of Tip and Oh series premiere, Netflix
Sunday, July 31
Sharknado: The 4th Awakens television movie premiere, 8 p.m., SyFy
---
 August
---
Friday, Aug. 12
The Get Down series premiere, Netflix
Thursday, Aug. 18
60 Days In season two premiere, 9 p.m., A&E
Sunday, Aug. 21
Fear the Walking Dead season two return, 9 p.m.,  AMC
Tuesday, Aug. 23
Halt and Catch Fire season three premiere, 9 p.m., AMC
Better Late than Never series premiere, 10 p.m., NBC
Wednesday, Aug. 24
Gomorrah series premiere (US), 10 p.m., Sundance
Sunday, Aug. 28
The Strain season three premiere, 10 p.m., FX
Wednesday, Aug. 31
You're the Worst season three premiere, 10 p.m., FX
---
TBA
---
Frontier series premiere, Netflix
Halt and Catch Fire season three premiere, AMC
Happy Valley season two premiere, Netflix
Masters of Sex season four premiere, Showtime (July)
Suits season six premiere, USA