This week in TV news, Ryan Murphy and friends' touching Pulse memorial, Jessica Williams strikes out on her own, Lost in Space gets a relaunch, and more!
---
RYAN MURPHY HAS PRODUCED AN ALL-STAR MEMORIAL VIDEO HONORING EACH OF THE 49 VICTIMS OF THE ORLANDO SHOOTING
TV producer Ryan Murphy (Glee, Scream Queens, American Horror Story) recruited 49 stars from his own TV shows along with many others to create an all-star memorial video that honors the victims of the horrific June 12 shooting at Pulse, an Orlando LGBT night club. As a co-production with the Human Rights Campaign, each of the 49 stars involved delivers a personal tribute to each one of the victims in the very moving 18 minute video. Performers include Lady Gaga, Connie Britton, Cuba Gooding, Jr., Sarah Paulson, Kathy Bates, Denis O'Hare, Emma Roberts, Jamie Lee Curtis, Lea Michele, and so many more. Also included is a promotion of the HRC's new Stop the Hate campaign, aiming to "put a stop to hate violence" and "show the world that love conquers hate."
---
LIONSGATE TO AQUIRE STARZ FOR $4.4 BILLION
It was announced today that Lionsgate will acquire Starz for a combination of cash and stock totaling $4.4 billion, creating a global content powerhouse positioned to capitalize on growth opportunities worldwide. Although the deal was long expected, the price was higher than investors anticipated. Starz CEO Chris Albrecht will continue to run the operation.
---
JESSICA WILLIAMS LEAVES THE DAILY SHOW TO FOCUS ON HER OWN SHOW
In an exclusive interview with Entertainment Weekly, Jessica Williams announced that she'll be leaving The Daily Show this week in order to focus on creating her own scripted series on Comedy Central. "I feel like I'm growing up and graduating," Williams told EW. When she joined The Daily Show back in 2012, Williams was the youngest correspondent and also the first black female to join the cast.
---
YOU BLITHERING BUMPKIN, CACKLING CUCKOO, DEPLORABLE DUNDERHEAD… YES LUDICROUS LUMPS,  LOST IN SPACE IS BACK!
Netflix has ordered a 10-episode reimagining of the beloved series Lost in Space. The 1960s sci-fi classic from Irwin Allen will be helmed by Prison Break's Zack Estrin. Estrin who will serve as showrunner, is spearheading the project with feature writing duo Matt Sazama and Burk Sharpless (Dracula Untold, Last Witch Hunter). Taking cues from the original series, the reboot will follow the Robinson family, who are forced to come together when they end up light years away from their original destination.  As Dr. Smith would say, "You bubble-headed booby, you realize what you've done!?"… it seems Netflix does, and the family drama and sci-fi adventures will ensue when the series has its worldwide premiere in 2018.
This week at the movies, we've got a stranded spaceman (The Martian, starring Matt Damon and Jessica Chastain) and a disconcerted FBI agent (Sicario, starring Emily Blunt and Benicio Del Toro). What do the critics have to say?
---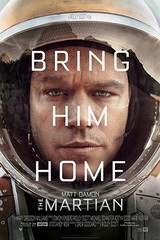 Ridley Scott made his name with Alien and Blade Runner, two of sci-fi cinema's most cultishly adored — and endlessly pondered — classics. Critics say The Martian finds Scott examining more hopeful territory, and the result is an awe-inspiring adventure that explores vast ideas while staying grounded in very human emotional territory. While investigating the surface of Mars, astronaut Mark Watney (Matt Damon) is caught up in a violent storm and presumed dead by his departing crewmates. Utilizing whatever he has on hand, Mark must attempt to survive until NASA can figure out a way to bring him home. The pundits say the Certified Fresh The Martian is visually stunning, scientifically credible, and immensely likable, thanks in large part to Damon's funny, touching performance.
---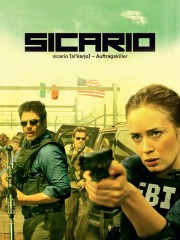 As the old showbiz saying goes, if you want to send a message, call Western Union. Critics say Sicario takes a different tack; it's a white-knuckle action picture with outstanding performances that doubles as a blistering critique of the war on drugs. Emily Blunt stars as a tough, no-nonsense FBI agent who joins a Federal task force charged with taking on the drug cartels. Our heroine soon discovers that the team leader and his mysterious partner may have a hidden agenda. The pundits say the Certified Fresh Sicario is breathlessly tense and terrifically acted by Blunt, Josh Brolin, and Benicio Del Toro, and it offers further proof that Denis Villeneuve is one of contemporary cinema's most distinctive directors.
---
 What's Hot on TV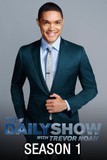 ---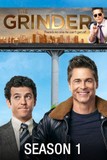 ---
---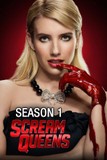 Too tasteless for mainstream viewers and too silly for horror enthusiasts, Scream Queens fails to satisfy.
---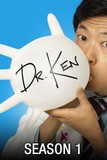 Somebody please get Dr. Ken a doctor; seeking any signs of life. Or humor.
---
Also Opening This Week In Limited Release