From the highly acclaimed to the aw-that's-a-shame, these are the best and worst reviewed television series by network. Unsurprisingly, networks with just a few shows, like BBC America and TBS, fared much better overall than those with more. Even with 10 shows on the docket, though, HBO still managed to stay entirely Fresh; its lowest-rated series is Animals at 60 percent. See below for the full breakdown.
---
Series included are currently on the air and have not aired their final episode as of May 18th, 2016.
This week on streaming video, we've got a popular TV drama, a couple of indies you may have missed, a few worthy documentaries, and more. Read on for the full list.
---
New on Netflix
Viola Davis won an Emmy for her work on this drama about an esteemed law professor whose interns become implicated in a complicated web of murder and deception. Season two just ended in March, but it's available on Netflix now.
Available now on: Netflix
---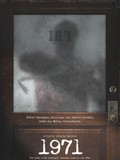 This documentary recounts the events that led to the uncovering of the widespread illegal surveillance program the FBI was running on American citizens back in the early 1970s.
Available now on: Netflix
---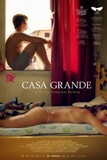 This Brazilian coming-of-age drama tells the story of a privileged high school student who's blissfully unaware of his family's financial troubles.
Available now on: Netflix
---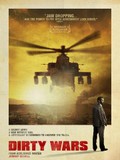 This Certified Fresh documentary explores the United States' covert military operations around the world.
Available now on: Netflix
---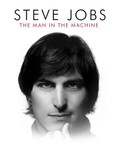 Alex Gibney's documentary portrait of the Apple founder is a warts-and-all look at Jobs' life and times, featuring interviews with many of the people who knew him best.
Available now on: Netflix
---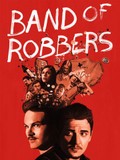 Adam Nee and Kyle Gallner star in a retelling of Mark Twain's novels that imagines Tom Sawyer and Huckleberry Finn as a modern-day cop and criminal who team up to find treasure.
Available now on: Netflix
---
New on Hulu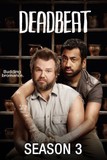 Tyler Labine and Brandon T. Jackson star in this Hulu original comedy series about a medium for hire who helps ghosts find the closure they need to move on. The first episode of season three will be available on Hulu on Wednesday, April 20th.
Available 4/20 on: Hulu
---
Available to Purchase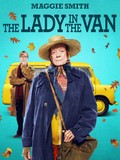 Maggie Smith and Alex Jennings star in this Certified Fresh dramedy about a playwright who befriends an eccentric woman after she parks her battered vehicle in his driveway.
Available now on: iTunes