This week on DVD, we've got a Stephen King adaptation that failed to impress critics and a fan-favorite TV series now available in its entirety, as well as a Halle Berry thriller and the first season of a Cinemax horror drama. Read on for the full list.
---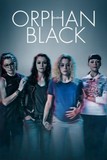 Tatiana Maslany finally won an Emmy in 2016 for her work in this sci-fi series about a woman who discovers she's one of several clones embroiled in a dangerous conspiracy. Now that the final season has ended, the complete series set is available.
---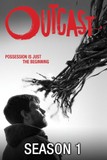 Patrick Fugit stars in this Cinemax horror drama about a disturbed man who attempts to find the deep-seated source of the demonic possessions plaguing his life and spreading through his small town. No information on special features is currently available, and it's only out on DVD for the moment.
---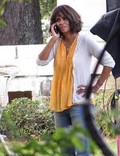 Halle Berry stars in this thriller about a single mom who risks everything to retrieve her abducted son. It comes with a brief recap of the story and characters.
---

Idris Elba and Matthew McConaughey star in this sci-fi actioner based on the beloved Stephen King novel series about a wandering gunslinger's eternal battle with a mysterious Man in Black who seeks the destruction of the universe. It comes with bloopers, deleted scenes, and a handful of featurettes on various aspects of the film.
Outcast premiered last Friday on Cinemax, when audiences were introduced to Reverend Anderson (Philip Glenister), a preacher-cum-exorcist who recruits Kyle Barnes (Patrick Fugit), a loner with a dark past, to assist in clearing the town of dark forces. We got to chat with the cast of Outcast, which also includes Wrenn Schmidt, Julia Crockett, Kate Lyn Shiel, and Reg E. Cathey, who shared 11 secrets behind the making of the show (check out our interview with series creator Robert Kirkman and showrunner Chris Black for more). Outcast airs Fridays at 10 pm on Cinemax.
---
1. The Exorcism of Joshua Took Almost Three Days to Film
Toward the end of the pilot, audiences were treated to Outcast's first exorcism, performed by Rev. Anderson with Kyle's help. Glenister told us that scene took two and a half days to film, nailing every shot in director Adam Wingard's storyboard one by one.
"Those kind of things take such a long time, so there's a lot of looking up and imagining you're seeing a child levitating," Glenister said. "Of course, it wasn't Gabriel. He was doing his schoolwork somewhere. So me and Patrick only go, 'Oh my God.' I'm seeing this pretend lava and then okay, the lava comes out. He had an amazing stunt double, Gabriel. This stuntwoman who was his height, put a wig on so she did all the really heavy stuff."
---
2. Patrick Fugit Still Has Whiplash
That exorcism would be enough to give anyone whiplash, but Fugit endures more. You'll see him get in a bar fight which the director of that episode made sure to film with Fugit, not his stunt double.
"I still have whiplash from those f***ing scenes," Fugit said. "Kyle's never learned how to fight. Kyle's not really in great shape. So Kyle gets his ass kicked all over the first season. He gets into a lot of fights. You'd think he would've learned to fight by now, but he doesn't. Like with that scene, I did most of that scene, and I am not kidding, I had whiplash until probably two months ago from that scene, that street fight. So it was fun, but it's also just leaves its mark on you because you're flinging yourself around so much."
---
3. The Women On Outcast Are Doing It For Themselves
The exorcists on the show are men, but there are plenty of women in the cast, and they're not just sitting around listening to expository dialogue. You'll get into the story of Megan, Allison, and Kyle and Megan's mother.
"What's really beautifully done on the show is that these female characters exist independently of the male characters," Schmidt said. "Everybody's interwoven together in a really wonderful way. I don't ever feel like Alison or Megan are serving another character's storyline, which is really wonderful. It's unfortunately uncommon."
---
4. Preaching In The Pews Was Glenister's Idea
In the second episode, you'll see Rev. Anderson do what he does best: not exorcism, but preaching to his flock. Anderson gets up close and personal with his congregation, and that was all Glenister's idea.
"In episode two, there's a big sermon that I had to deliver," Glenister said. "Rather than just be stuck behind the pulpit and just saying the lines, I thought it'd be nice to get out into the crowd, if you like, and use that walkway with the pews on either side as his stage, if you like. That's what it is. It's his stage. So to play those elements is quite fun."
---
5. Patrick Fugit Didn't Research Exoricsm
Kyle is the rookie on the exorcism circuit, so Fugit didn't have to do the religious research Glenister did, or the specific procedure of exorcism. Instead, Fugit focused on the family backstory of Kyle.
"Most of my preparation had to do with Kyle and his upbringing," Fugit said. "How far along his childhood he got positive influences and positive experiences, and then when that was cut short, that sort of thing. Also interacting with the other actors who play the reverend and Megan and all that. That was where most of my preparation came in."
---
6. A Lot Of Outcast Is Real
A few of the demonic powers exhibited in the exorcisms obviously can't be real. Soul sucking breath and heaps of black goo require visual effects, but most of it is created with things that can actually be done on set.
"We do have a good number of practical effects being employed on the show," Shiel said. "But of course any supernatural show you're going to have a bit of reacting to nothing."
Then again, the human evils don't require any imagination at all. "I got to play the skeptic," Schmidt said. "Most of my storyline revolves around things that happen kind of early on in the season but are all very much interacting with very much human and very present evil. At least for my character. So what's been cool, is actually seeing a lot of that stuff in retrospect, seeing how all of those things were executed and being really fascinated and wondering what is real, what is not real."
---
7. Glenister May Have Converted One Of The Extras
In one of the church scenes, Glenister convinced director Howard Deutch to film a rehearsal, so he could get a fresh take before he'd ever performed the scene. It went so well, even the extras got into it.
"So they set a crane up at the back of the church, a big wide master and we just sort of went for it and they followed me around with a camera and went right through it," Glenister said. "It was great because at the end, this little lady took my leg and she turned around and went, 'I'm converted.' It was just fun to get into people's faces, see their reaction when you're scaring the s*** out of them, which is what those sort of preachers do in many respects: put the fear of God into people."
---
8. You'll Find Out More About Megan In Episodes Three and Four
Kyle seems to be the sibling with the most troubled past. At least, it appears that way — at the beginning of the show, he's living alone in a trailer without running water. Soon, however, we'll learn that Megan has been battling her own demons when someone from her past reenters her life.
"For me, it's been trying to flesh out very much the emotional life of this woman who's created an identity for herself that is very opposite of this thing that happened to her when she was young, this awful, horrible thing that's addressed in the third and the fourth episode," Schmidt said. "I think Megan is very much somebody who's created this sense of identity for herself that's about being strong and outspoken and self-sufficient: 'I can do everything for myself, and I have a great family, and I've built this wonderful life for myself.' To then see her thrown into a position where the one thing in her life that's like her Kryptonite shows up and is like, 'Ha ha ha.' Getting to work with how she reacts to that, how disarmed she is by that, is a really fun thing for me."
This won't be the last we hear of Megan's past either. "I think the show really does try and explore it more," she said. "I don't want to say how they do that, because I think it will be much more exciting for people to be surprised. It's not something where they drop the penny and say, 'Well, you never know if we're coming back to that.' It is something that is explored."
---
9. Kyle Wants His Family Back
As Kyle comes face to face with the demon world, he also comes out of his shell and begins to see the possibility of reuniting with his family. "Kyle's main carrot on the stick is getting back to his family," Fugit said. "That's the life that he always wanted. He wants to be there for Amber, his daughter, to give her what he didn't get in terms of a childhood. Obviously, there's been a hiccup in that process, but I think that no matter what happens during the first season, his choices will be guided by the fact that he's there for his family. That's what he wants, so that's what he's ultimately going to go for."
---
10. One Cast Member Believes In Ancient Aliens
Making a show like Outcast raises the question: do you believe? While a belief in heaven and hell is not absolutely necessary to portray demonic possession, it makes the actors think. Reg E. Cathey revealed that he believes in ancient aliens.
"If we only use like seven percent of our brains, and our DNA is only one percent different from a chimpanzee," Cathey began, "If that small difference makes a chimpanzee and people who can make atomic bombs and bomb Hiroshima, then if some creature used 10 percent of theirs and they were another point ahead of us, what would that look like? What would we call them? Would we call them devils? Would we call them ancient aliens, gods? What is that really? Even what we're dealing with now on Outcast, if these devils are just us with a different… It could go on forever."
---
11. Kyle Eventually Cleans Up His Act
We meet Kyle at his lowest. With no running water, you can imagine no showers or shaves either. Fugit was clean cut in person and he actually gets there through the first season of Outcast.
"I like to have shorter hair," Fugit said. "I used to have really long hair but it's a pain in the ass. I enjoy having a beard and growing it out because I didn't know I could do that until recently. I never let it get to that point so I think towards the second half of the season, you see Kyle starting to take more of an attentive stance on his appearance. Particularly, if he's going to try to get his family back, he probably shouldn't look like a homeless person. But it is his physical nature in the first few episodes, his appearance, those are all communicating what's going on with him so they're both really cool concepts to play around with."
---
Outcast currently airs on Cinemax on Fridays at 10 pm. Read reviews of the first season here.
This week at the movies, we've got rogue magicians (Now You See Me 2, starring Jesse Eisenberg and Mark Ruffalo), a Horde of Orcs (Warcraft, starring Ben Foster and Paula Patton), and paranormal investigators (The Conjuring 2, starring Vera Farmiga and Patrick Wilson). What do the critics have to say?
---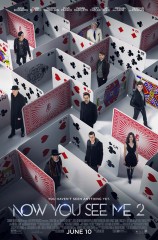 Now You See Me didn't exactly inspire critical adulation when it arrived in theaters in 2013, but it made a lot of money — so now we have Now You See Me 2, which reunites most of the original's showy cast while adding a few new faces for another magical heist filled with twists, turns, and double-crosses. The problem, according to most critics, is the same one that dogged the original — namely, that the movie is more interested in giving the appearance of a busy caper than actually making sense. If it's a talented onscreen assemblage you're after, Now You See Me 2 offers this weekend's biggest bang for your buck, but for genuine cinematic magic, the pundits suggest looking elsewhere.
---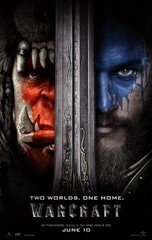 It isn't often that the critical establishment even bothers to feign interest in a video game adaptation — but then, most video game adaptations don't have Warcraft's pedigree. With director Duncan Jones at the helm, this fantasy saga threatened to deliver more than just another exercise in franchise-building; alas, instead of offering filmgoers an experience as enchanting as its source material, critics say the Warcraft movie is a hollow shell of CGI eye candy with a narrative void at its center. Although Jones gets credit for assembling an impressive visual spectacle, his efforts aren't enough to compensate for subpar acting, dense mythology, and a plodding plot — and in the end, Warcraft is one more in a long line of game-to-film journeys ending with a critical walk of shame.
---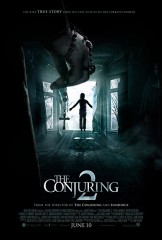 Director James Wan gave horror enthusiasts a Certified Fresh surprise with 2013's The Conjuring, which used chilling restraint to tell a terrifically creepy tale drawn from the archives of real-life paranormal investigators Ed and Lorraine Warren. More than $300 million later, Wan is back — along with stars Patrick Wilson and Vera Farmiga — to offer another dramatization of the Warrens' ghostbusting exploits. Although most critics can't help but point out that this stuff isn't quite as scary the second time around, they're also quick to admit that Wan remains a deft genre filmmaker, and while The Conjuring 2 is subject to the laws of diminishing returns suggested by its title, it's still got its share of suitably nasty scares.
---
What's New on TV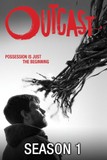 A cut above average summer fare, Outcast provides the genuine chills one should — but often can't — expect from television horror.
---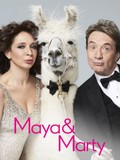 ---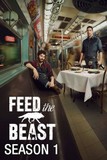 Feed the Beast's visual appeal isn't enough to make up for predictable plotting, convoluted dialogue and unlikable characters.
---
Also Opening This Week In Limited Release
Robert Kirkman has a new TV show premiering this month, and it doesn't even have "Walking Dead" in the title. Outcast is based on his latest comic book series, and airing on Cinemax Fridays at 10PM. Where The Walking Dead revolutionized the zombie genre, Outcast hopes to do the same for exorcism and possession stories.
Patrick Fugit stars as Kyle, an outcast from his family due to a tragedy in their past. Philip Glenister plays the reverend who teaches Kyle the truth about demons and how to purge hem. Wrenn Schmidt plays Kyle's sister, Kate Lyn Sheil plays his ex-wife and Reg E. Cathey is the chief of police who does not believe… yet. Rotten Tomatoes got to sit in a roundtable with Kirkman and Outcast showrunner Chris Black. Here are 10 things we learned about the show, and we'll be back with another list of tidbits from the cast themselves.
---
1. Outcast Picks Up Where The Exorcist Left Off
Most exorcism movies end right after the exorcism. Doing a TV show, like a comic book series, allows Outcast to explore exorcism and possession further. "This is going to be the exorcism story where they actually treat demonic possession like a solvable problem," Kirkman said. "They're not going to just do one case and then go, 'Well, we're going to go home and hope this doesn't happen again, but we're never going to do anything to actually prevent that.' This is very much about the journey of trying to find out what is going on and how to prevent it. Kyle is very much at the center of that."
---
2. Possession is Scarier Than Zombies
Sure, it's tough to see your loved one get up and walk towards you, snarling and growling and clawing for your brains. It's quite another to see your living relative speak articulately in an evil voice. "What possession is is loss of self," Black said. "There's really, I think, nothing more terrifying than that. Not being able to control who you are, not being able to control your own actions, hurting people you care about because something else has taken control of you. I think that's about the most terrifying thing I can imagine."
---
3. You'll Want To Watch Outcast Over And Over
With most shows, you watch each episode once and move onto the next one. Kirkman designed Outcast so that when he gets to season two, you'll be able to watch season one again with a whole new perspective. "After you've seen the entirety of the second season, you'll be able to go back and watch the pilot again and go, 'Oh, that's why that's happening and that's why that's happening,'" Kirkman promised. "Then after season three, you'll be able to go back again and go, 'Oh, oh, that's why they're doing that and that leads to this.' It'll all hopefully make sense."
---
4. The Answers Will Surprise You
Possession and exorcism have their roots in Christianity, Satan, and his demon agents. Outcast will get a lot more specific to explain what is actually behind the possessions on the series. "There's a very involved mythology to our world," Kirkman said. "So what you see in the pilot are very traditional possessed behaviors that you see all over the genre. But what we're going to be doing in series is explaining exactly what's happening and explaining exactly why those things are occurring."
---
5. It's More About The Characters Than The Demons 
The scary parts are when children are screaming and attacking grown-ups, or when possessed adults are murdering innocent women. However, just like on The Walking Dead, you'll come back for all the parts between the exorcisms.
"The true horror of that show, for me, was not from zombie carnage but was from the ongoing threat being presented to people that I cared about," Black said of The Walking Dead. "I hope that absent zombies in Outcast, you will invest in that group of characters the same way. You will feel the threat to them the same way and the jeopardy to them and the emotional stakes to them, and you will invest in those characters the same way you've invested in Rick and Glenn and everybody in The Walking Dead."
---
6. Kyle Is a Dark Hero 
Rick Grimes may be conflicted, but even at his most morally ambiguous, he's protecting his family and his group. The producers of Outcast hope to push Kyle much further into dark territory as he struggles to fight the demons and save his own family. Luckily, on Cinemax, anything goes.
"I think the pilot is a good example," Black said. "We have our lead character do things and put him in a situation that I think you would not be allowed to get away with on a broadcast network. We compromise that character in a way that I think challenges our audience to say, 'Are you going to stick with this guy? Oh you are? Good.' I don't know that we would've been allowed the freedom to tell that story someplace else."
---
7. Outcast is Gender Equal
Outcast has several leading roles for women in its cast, but behind the scenes there are even more female producers and writers. Kirkman and Black welcome diversity. "We're just trying to accurately portray the world," Kirkman said. "I think that it is a problem that a lot of male writers don't necessarily see that perspective much but we do go to great lengths to try and make sure that we are showing an even balance and making sure that the stories center around both male and female characters. That's something that I try to do in all my work."
---
8. Outcast Features Dialogue Ripped From Chris Black's Marriage
Speaking of men and women, when it comes to the character relationships, the creators need look no further than their own lives. "Every writer does that," Kirkman said. "So certainly there's relationships with my sister, my mother, my wife, my daughter, all kinds of different things that I draw inspiration from so that I don't sound like a complete knucklehead."
Black went even further. His wife may notice something personal in a scene between Schmidt and David Denman, playing her husband. "There was a scene where Megan and her husband Mark were fighting where I pulled some dialogue word for word from a fight I had with my wife," Black admitted.
---
9. Outcast Has a Feature Film Pedigree 
The pilot of Outcast was directed by Adam Wingard, and Howard Deutch executive produces the series. Wingard directed the films You're Next and The Guest and Deutch directed the classics Pretty In Pink and Some Kind of Wonderful.
"I don't think we made a conscious decision to go to feature film directors," Black said. "We've had frankly just as many really talented and experienced veteran TV directors on the show as well. People like Tricia Brock and Scott Winant, people who have long, prestigious careers shooting almost exclusively television. It's really who's the best person, who has the best take on the material, who are we excited about, who's excited about us, which is also important."
---
10. Get Ready for Season 2 and More 
Cinemax has already greenlit a second season of Outcast. Kirkman shared ideas for additional seasons as part of the original pitch. He even knows where a third season would go, just as he's outlined the story of the comic books far ahead of the actual publishing. Black described the network's decision.
"[Cinemax] had a tremendous amount of faith in us," Black said. "They have a lot of faith in the work that we've done, the people involved. They were very happy with the first season of the show, even before it aired. They wouldn't have made this decision if they thought we'd given them garbage, which we didn't. But you have to be able to let them know that you have a plan."
---
Outcast premieres on Cinemax at 10 pm on June 3. Read reviews here.
A young man deals with demonic possession that has plagued him all his life. Outcast premieres on June 3 at 10 pm on Cinemax.
While not as chock full of premieres as the fall TV season, summer can churn out some doozies of its own. Like we did around this time last year, we'll be treated to shows that draw immediate engagement (Mr. Robot, Penny Dreadful, Orange is the New Black, Wayward Pines), television movie premieres (Sharknado: The 4th Awakens, The Dresser, All The Way), and special events (Just Let Go – Lenny Kravitz Live, Every Brilliant Thing, SyFy Presents Live from Comic-Con). Add some anticipated series premieres (Roadies, Lady Dynamite, Outcast, Preacher) and miniseries (Roots, Houdini & Doyle, O.J.: Made in America) to the mix, and your DVR hard drives are sure to reach max capacity. So the questions is, which shows will you be deleting first, and which will rise to the pinnacle of your summer viewing list of faves? Check out the full (ever growing) list here:
---
May | June | July | August | TBA 
---
 May
Sunday, May 1
Penny Dreadful season three premiere, 10 p.m., Showtime
Monday, May 2
Claude Lanzmann: Spectres of the Shoah television movie premiere, HBO
Houdini & Doyle miniseries premiere, 9 p.m., FOX
Tuesday, May 3
Person of Interest season five premiere, 10 p.m., CBS
Wednesday, May 4
Maron season four premiere, 9 p.m., IFC
Thursday, May 5
Flowers series premiere (US), Seeso
Marseille series premiere, Netflix
Friday, May 6
Grace and Frankie season two premiere, Netflix
Sunday, May 8
Wallander season four premiere, 9 p.m., PBS
Monday, May 9
Every Brilliant Thing special event premiere, HBO
Tuesday, May 10
First Impressions series premiere, 10:30 p.m., USA
Wednesday, May 11
Chelsea series premiere, Netflix
Thursday, May 12
Submission series premiere, 11 p.m., Showtime
Friday, May 13
Just Let Go –  Lenny Kravitz Live special event premiere, 8 p.m., Showtime
Wednesday, May 18
Royal Pains season eight premiere, 10 p.m., USA
Friday, May 20
Doctor Thorne series premiere (US), Amazon
Lady Dynamite series premiere, Netflix
Masters of Illusion season three premiere, 8 p.m., CW
Saturday, May 21
All the Way television movie premiere, 8 p.m., HBO
Sunday, May 22
Preacher series premiere, 10 p.m., AMC
Monday, May 23
Whose Line is it Anyway? season 12 premiere, 9 p.m., CW
Wednesday, May 25
Wayward Pines season two premiere, 9 p.m., FOX
Friday, May 27
Bloodline season two premiere, Netflix
The Do-Over television movie premiere, Netflix
Monday, May 30
So You Think You Can Dance season 13 premiere, 8 p.m., FOX
The Dresser television movie premiere (US), 9 p.m., Starz
Roots miniseries premiere, 9 p.m., History, Lifetime, and A&E
Mistresses season four premiere, 10 p.m., ABC
Tuesday, May 31
Peaky Blinders season three premiere, Netflix
Powers season two premiere, Playstation Network
Maya and Marty series premiere, 10 p.m., NBC
Scream season two premiere, 10 p.m., MTV
---
 June
---
Wednesday, June 1
Rock this Boat: New Kids on the Block season two premiere, 8 p.m., POP
Young & Hungry season four premiere, 8 p.m., Freeform
Baby Daddy season five return, 8:30 p.m., Freeform
Kingdom season two return, 9 p.m., DirecTV
Cleverman series premiere, 10 p.m., Sundance
The Night Shift season three premiere, 10 p.m., NBC
Thursday, June 2
Hibana: Spark series premiere, Netflix
Beauty and the Beast season four premiere, 9 p.m., CW
Quincy Jones: Burning the Light television movie premiere, 10 p.m., HBO
Friday, June 3
Comedy Bang! Bang! season five premiere, 11 p.m., IFC
Outcast series premiere, Cinemax
Sunday, June 5
Feed the Beast series premiere, 10 p.m., AMC
Monday, June 6
Angie Tribeca season two premiere, TBS
Barbarians Rising miniseries premiere, 9 p.m., History
Devious Maids season four premiere, 9 p.m., Lifetime
Rizzoli & Isles season seven premiere, 9 p.m., TNT
UnREAL season two premiere, 10 p.m., Lifetime
Tuesday, June 7
Casual season two premiere, Hulu
Friday, June 10
Voltron: Legendary Defender series premiere, Netflix
Saturday, June 11
Hell on Wheels season five return 9 p.m., AMC
O.J.: Made in America miniseries premiere, 9 p.m., ABC
The American West miniseries premiere 10 p.m., AMC
Sunday, June 12
Difficult People season two premiere, Hulu
Ride with Norman Reedus series premiere, 10 p.m., AMC
Monday, June 13
Guilt series premiere, 9 p.m., Freeform
BrainDead series premiere, 10 p.m., CBS
Major Crimes season five premiere, 10 p.m., TNT
Tuesday, June 14
Animal Kingdom series premiere, 9 p.m., TNT
Uncle Buck series premiere, 9 p.m., ABC
Wrecked series premiere, 10 p.m., TBS
Thursday, June 16
Aquarius season two premiere, 9 p.m., NBC
Friday, June 17
Orange is the New Black season four premiere, Netflix
Saturday, June 18
Mother, May I Sleep with Danger television movie premiere, 8 p.m., Lifetime
Sunday, June 19
Endeavour season three premiere (US), 9 p.m., PBS
The Last Ship season three premiere, 9 p.m., TNT
The Jim Gaffigan Show season two premiere, 10 p.m., TV Land
The Tunnel series premiere (US), 10:30 p.m., PBS
Monday, June 20
The Fosters season four premiere, 8 p.m., Freeform
Odd Mom Out season two premiere, 10 p.m., Bravo
Tuesday, June 21
Pretty Little Liars season seven premiere, 8 p.m., Freeform
Wednesday, June 22
Big Brother season 17 premiere, 8 p.m., CBS
American Gothic series premiere, 10 p.m., CBS
Thursday, June 23
Queen of the South series premiere, 10 p.m., USA
Thirteen series premiere, 10 p.m., BBC America
Friday, June 24
The Fundamentals of Caring television movie premiere, Netflix
Saturday, June 25
Center Stage: On Pointe television movie premiere, 8 p.m., Lifetime
Sunday, June 26
Dancing on the Edge series premiere (US), 8 p.m., PBS
Ray Donovan season four premiere, 9 p.m., Showtime
Murder in the First season three premiere, 10 p.m., TNT
Roadies series premiere, 10 p.m., Showtime
Tuesday, June 28
Dead of Summer series premiere, 9 p.m., Freeform
Zoo season two premiere, 9 p.m., CBS
Thursday, June 30
Sex&Drugs&Rock&Roll season two premiere, 10 p.m., FX
---
 July
---
Friday, July 1
Between season two premiere, Netflix
Marcella series premiere (US), Netflix
Marco Polo season two premiere, Netflix
Killjoys season two premiere, 9 p.m., SyFy
Dark Matter season two premiere, 10 p.m., SyFy
Sunday, July 3
The Hunt series premiere (US), 9 p.m., BBC America
Wednesday, July 6
Duck Dynasty season nine premiere, 9 p.m., A&E
Tyrant season three premiere, 10 p.m., FX
Wahlburgers season five premiere, 10 p.m., A&E
Sunday, July 10
The Circus: Inside the Greatest Political Show on Earth season one return, 8 p.m., Showtime
DB Cooper miniseries premiere, 9 p.m., History
The Night Of series premiere, 9 p.m., HBO
Monday, July 11
Making of the Mob season two premiere, 10 p.m., AMC
Wednesday, July 13
Penn & Teller: Fool Us season three premiere, 8 p.m., CW
Suits season six premiere, 9 p.m., USA
The A Word series premiere, 10 p.m., Sundance
Mr. Robot season two premiere, 10 p.m., USA
Friday, July 15
East Los High season four premiere, Hulu
Stranger Things series premiere, Netflix
Tony Robbins: I Am Not Your Guru television movie premiere, Netflix
Sunday, July 17
Power season three premiere, 9 p.m., Starz
Ballers season two premiere, 10 p.m., HBO
Vice Principals series premiere, 10:30 p.m., HBO
Thursday, July 21
SyFy Presents Live from Comic-Con special event premiere, 8 p.m., SyFy
Friday, July 22
Bring It! season three return, 9 p.m., Lifetime
Saturday, July 23
Looking: The Movie television movie premiere, 10 p.m., HBO
Sunday, July 24
Ozzy and Jack's World Detour series premiere, 10 p.m., History
Survivor's Remorse season three premiere, 10 p.m., Starz
Tuesday, July 26
MadTV series premiere, 9 p.m., CW
Born This Way, season two premiere, 10 p.m., A&E
Thursday, July 28
Ripper Street season four premiere (US), 10 p.m., BBC America
Friday, July 29
Home: The Adventures of Tip and Oh series premiere, Netflix
Sunday, July 31
Sharknado: The 4th Awakens television movie premiere, 8 p.m., SyFy
---
 August
---
Friday, Aug. 12
The Get Down series premiere, Netflix
Thursday, Aug. 18
60 Days In season two premiere, 9 p.m., A&E
Sunday, Aug. 21
Fear the Walking Dead season two return, 9 p.m.,  AMC
Tuesday, Aug. 23
Halt and Catch Fire season three premiere, 9 p.m., AMC
Better Late than Never series premiere, 10 p.m., NBC
Wednesday, Aug. 24
Gomorrah series premiere (US), 10 p.m., Sundance
Sunday, Aug. 28
The Strain season three premiere, 10 p.m., FX
Wednesday, Aug. 31
You're the Worst season three premiere, 10 p.m., FX
---
TBA
---
Frontier series premiere, Netflix
Halt and Catch Fire season three premiere, AMC
Happy Valley season two premiere, Netflix
Masters of Sex season four premiere, Showtime (July)
Suits season six premiere, USA