Rotten Tomatoes is celebrating Halloween with 31 days of horror double feature recommendations. Each day of the week will have its own theme, with today's being Freestyle Fridays! And if you want see what's in store or what you missed, see the Daily Double schedule.
---
(Photo by Madman Entertainment/IFC Midnight/Courtesy Everett Collection)
For Freestyle Fridays, we get a Rotten Tomatoes writer to offer up personal favorites. Today: Joel Meares — who can't look at a bloody power drill and not think of simpler, happier times — shows up with two contemporary classics from the Australian motherland.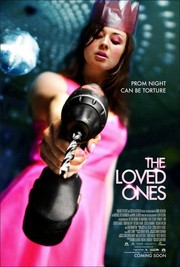 Kasey Chambers' country ballad, "Not Pretty Enough," spent four weeks at number 1 on the singles charts in Australia back in 2002, and holds a place in the culture not dissimilar to the space occupied by certain seminal '80s pop tracks in the U.S: From first sickly-sweet strum, it evokes a kind of high-school yearning – "Am I not pretty enough, is my heart too broken?" Chambers sings – and for many in its homeland, an instant desire to change the radio station. One of the pleasures of Sean Byrne's movie is his juxtaposition of the song – and other stereotypical "girly" tropes (obsession with pink, scrapbooking, princesses) – with absolutely brutal violence; imagine if The Texas Chainsaw Massacre had been scored to "Time After Time." It's a basic revenge tale: Teenager Lola and her dad deliver splattery payback to an average high-school kid when he turns her down for the formal (translation: prom). But it's elevated by some inventive grisliness and Robin McLeavy's crazy-good performance as Lola, which should have made her a bigger star than she's become stateside. Expect a bit of torture porn, some Chainsaw-style family weirdness, and to never look at your kettle the same away again.
Available on Amazon Video, iTunes, YouTube, Google Play, Vudu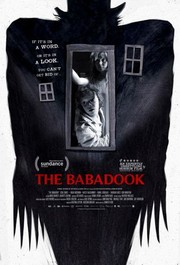 Before he was an internet meme and gay icon, the Babadook was merely the central pop-up bogeyman of this critically acclaimed Aussie thriller, which is number 12 on our list of the
Best Horror Films of All Time
. His is a simple story, and in many senses one we've seen before (it particularly echoes
The Others
): a grieving mother, living alone with her young son, believes there is something malevolent in the house, and that the central figure in a mysterious pop-up book that recently arrived at their door may be the cause. But is the threat real or imagined? As much an examination of grief as it is a pretty masterful exercise in psychological horror, Jennifer Kent's 
Babadook 
is unlike many Aussie horror films in that there's nothing distinctly, or at least stereotypically, "Aussie" about it: no crocs, no sharks, no truck-driving killers roaming the desert with a Bowie in one hand and a beer in the other. It could be anywhere, and this family could be anyone. Which is a huge part of its power. Also a huge part of its power: Essie Davis's turn as mom-in-peril (and mom causing it), Amelia. Seriously, if you haven't seen her in 
Miss Fisher's Murder Mysteries 
on Netflix do so – stat.
Available on Netflix, Amazon Video, iTunes, YouTube, Google Play
---
 Yesterday: Throwback Thursday! | Schedule | Tomorrow: Slasher Saturday!